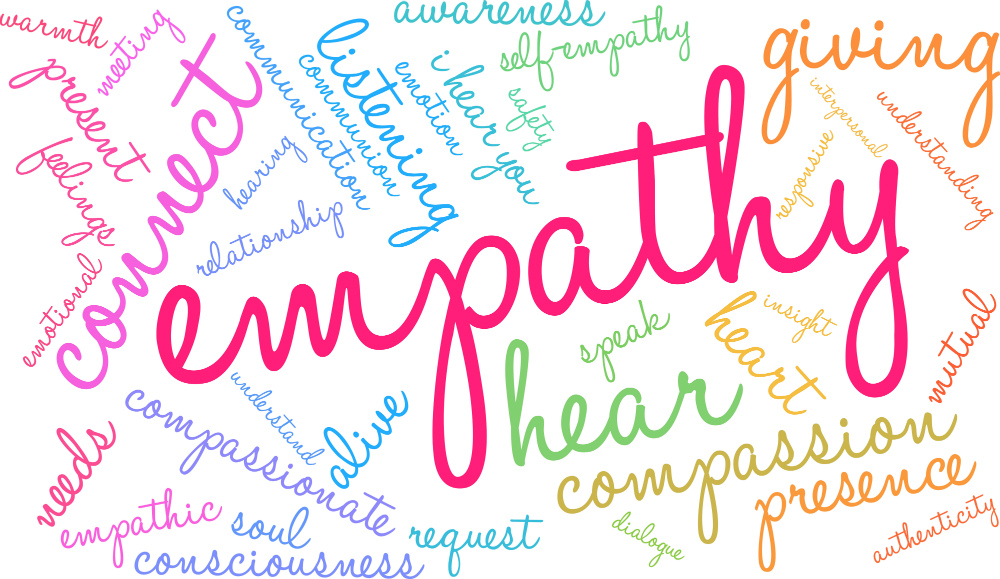 In the modern world, brands need to demonstrate understanding and show empathy to help marketing efforts to succeed. The digital landscape develops at a fast pace, meaning the consumer market is highly competitive and expectations are high, so it is paramount that businesses understand their customers' needs. The concept of empathy is defined as the ability to understand and share in emotional responses. It relates to marketing in the development of a human connection that understands your customers' needs. You must understand how they wish to be communicated with and when the best time to reach them is – you can't communicate adequately if you lack the understanding. Mass marketing is no more.
Grow your brand through empathy
Consumers wish to show their support for brands that invest in communities, rather than just chasing profits. If your business understands 'why', as well as 'what', the human-centric approach will set you apart from the competition and boost customer loyalty.
As the world becomes increasingly digital, there are many opportunities to grow your brand through empathy:
Observing – The way people speak, and the way they act, don't always align perfectly. By observing closely, you can learn much about cultural behaviour, motivations and decisions to develop greater consumer understanding.
Listening – Through qualitative interviews and in-person interactions, you can open up a dialogue with consumers. This is a great way to develop consumer understanding that gets to the heart of how people are feeling, so listen to what is being said.
Interactions – By participating actively in people's lives, you can learn much about what they do. Important information includes actions, when they are taken, and the reasons behind them. Research can help learn how your customers use your products/services in order to understand their needs.
Develop customer relationships
By taking an active approach to do all of the above, you will develop customer relationships that inform you about the needs and struggles of your audience. This knowledge can help you develop your buyer personas to ensure you are consistently delivering what is needed. If your business can improve people's lives, and make them feel good, you will succeed. Your marketing must do this work.
Social media influence on body image
With growing public awareness about the role the media plays in impacting people's personal body image, the representation of 'real' women is increasing. Seeing slender models everywhere creates unrealistic expectations and ideals that cause many people to have a negative view of themselves. In the USA, a statistic was released that 67% of women are plus-sized, so a brand launched an initiative called the '67% Project'. This made a commitment to ensuring 67% of all models on the website were size 14 and above, and it showed a strong empathy towards customers who might otherwise feel disenfranchised by more traditional marketing campaigns.
The influence of social media on youth
According to Google, the postulation is that millennials, in particular, are self-entitled or self-obsessed and therefore likely to respond to content that indulges this.
YouTube stats show that 60% of millennial woman on YouTube say they are more likely to remember a brand that's LGBT-friendly. Meanwhile, 47% of millennials say they've watched YouTube to improve their health or feel better after feeling down.
This shows that today's consumers are actively seeking out content that prompts change, in both themselves and or the world around them.
Delivering a satisfying experience to potential customers revolves around empathy in the way you present yourself. If you wish to show empathy to help marketing efforts and grow your brand, you need to develop your connection with the people you are selling to. Show the humanity of your business by presenting a culture of understanding and empathy, and you will see your customer relationships improve significantly.