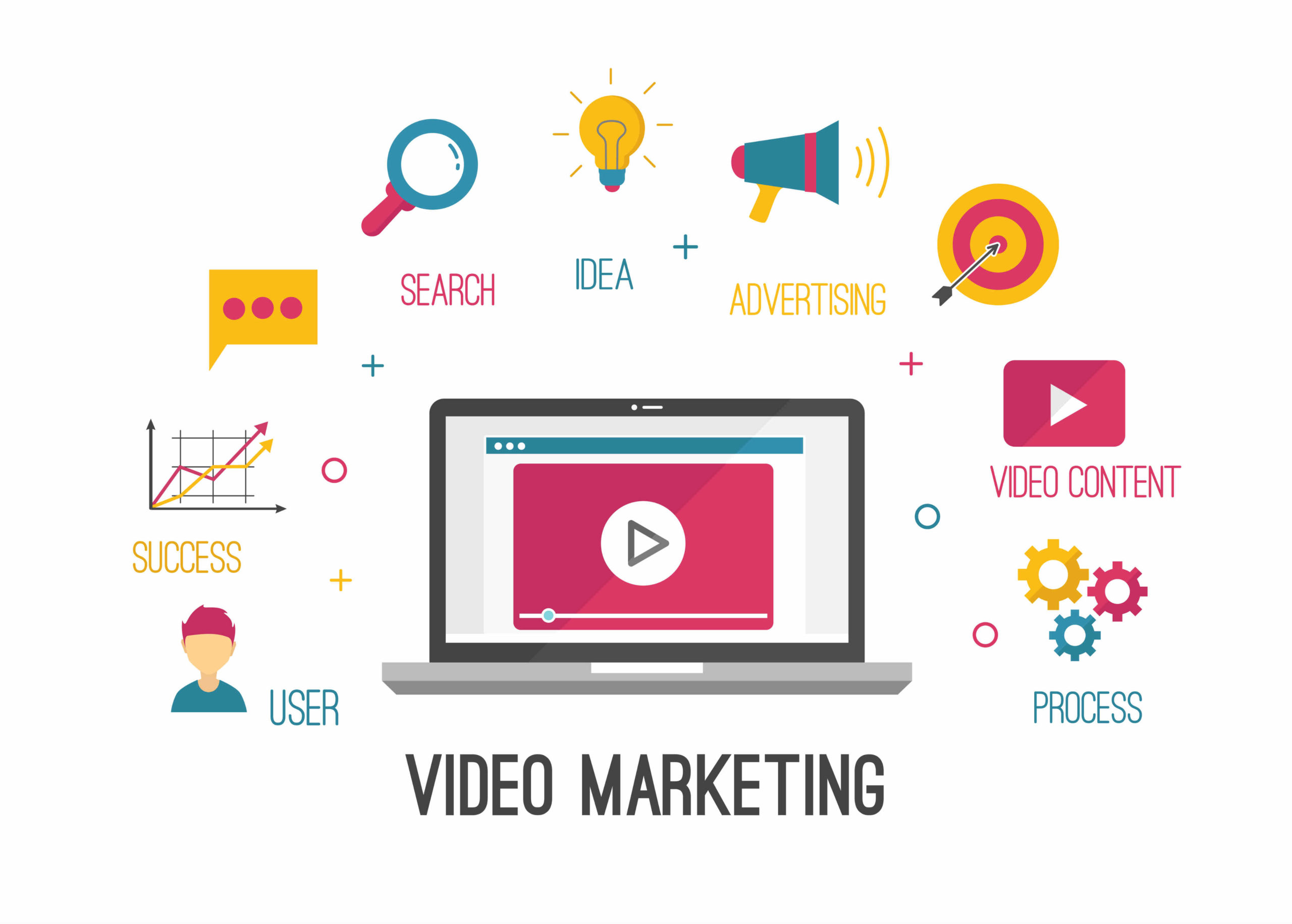 Creating video content is an excellent way for brands to get noticed. From social media campaigns to the creation of tutorials, video is a highly useful marketing tool. This is especially true as the number of videos watched every day by the public continues to increase. It's been suggested that many consumers now prefer videos – considering them a more pure form of marketing. If you're looking to make a splash with your engagement, then video marketing is the way to go.
Video Statistics
85% of all internet users in the U.S. watched online video content monthly on any of their devices (Statista, 2018).
Saudi Arabia and Turkey ranked in first place with 95% of all their internet users watching online video content on any device monthly.
Netflix consumes 15% of the worlds global internet traffic.
We take a closer look at what makes great video marketing to boost your traffic. Read on to discover why video is the best tool for the job:
Why is video so effective in marketing?
It may be hard to believe, but YouTube is the second-largest search engine used today. Video is a more accessible medium than ever before. From streaming shows to watching tutorials, produce reviews to advertising, video is now king of the marketing world. Since YouTube started in 2005, it has been a rising star; something more businesses are taking advantage of than ever before.
So why is video so compelling? As the tastes of consumers have changed, so has the way they best connect with brands. SEO, engagement and digital marketing are critical to modern business success. Whatever market you're in, getting those video statistics in place can provide excellent results. Video requires potential customers to engage with what you're selling. While imagery and text can be passive and more challenging to draw attention to, achieving engagement with video is easier than ever.
The majority of social media platforms, including Facebook, Twitter and Instagram, now allow for complete video integration. For marketing, this provides even more opportunity to connect with a demographic of choice. Using targeted, integrated video content that's explicitly curated for its audience.
What makes a good marketing video?
Great marketing content is designed for a purpose. As such, research and consumer insight is a must to be successful. As with any other form of marketing, video content should be tailored to its audience. Marketing designed to advertise lipstick, for example, should be designed with the 18-35 female demographic in mind. By being more specific, it's possible to resonate with your audience that bit better
But beyond demographics, marketing content must be professional. Utilising high-quality video and audio is a must to stand out. Being creative in your content is also a sure-fire way to produce something that's far more likely to be a success. Think outside the box. Doing what everyone else is doing won't get you anywhere.
What is a video marketing strategy?
A video marketing strategy is a plan your team puts in place that accounts for the purpose and reason behind your marketing. As with any other type of marketing, knowing what you want video content to achieve is a must. This strategy is the basis for what your final content will look like, and who it will be created for. Anything from the format, platform and promotion are covered within your overall video marketing strategy. It's the blueprint from which great content is produced. Your goal may be to increase engagement or to achieve click through to your website.
Whatever your plan, aligning your campaign with a strategy provides the foundation needed. From this work, you can create content that's relevant, effective and sends a message. Exactly what is required to stand out from other video marketing campaigns in your industry? By devising a strategy for your goal before starting, you can have a clear idea of how you need to get there.
Make sure it's mobile friendly
Screens are everywhere, but no screen is more prevalent than the smartphone. Any video marketing you create should be made with mobile users in mind. Especially when it comes to advertising on social media platforms, your first goal should be to create mobile-friendly content. This is especially true for products or campaigns targeted at a younger audience. For teenagers and young adults, marketing via mobile is more essential than ever.
Video marketing tips to increase traffic
Looking to increase traffic to your ecommerce site or platform? Here are a few tips to help make that happen:
Start with the strategy, so you know the exact goal for your content
Engagement comes from creating relevant, demographic-friendly video marketing, so make sure you research your target market before creating anything
Research the best times of day or days of the week to post your video content for better engagement
Make full use of tags in YouTube content to boost your visibility on the platform
Ensure your content is professional, on-brand and on-message
Don't forget to provide an opportunity for clickthrough wherever possible, especially if your goal is increased traffic
Video marketing is the future of brand campaigns. Don't get left behind by sticking with still imagery. Investing in content that's fresh, modern and on-message can make all the difference in boosting your traffic. Find out more about our services at anova online today. Or drop us a line now to find out how we can help your business to thrive.