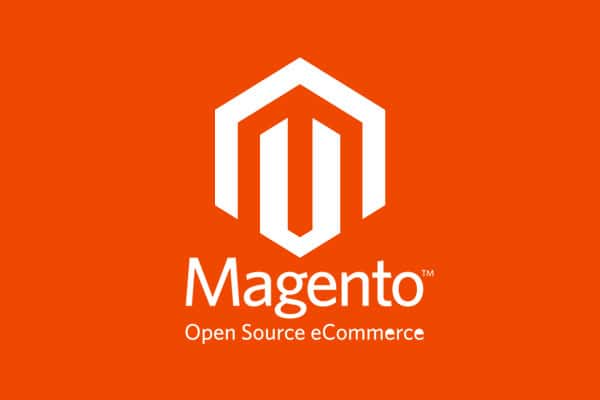 Magento is the top choice when it comes to eCommerce
Magento is a powerful digital commerce platform that is trusted by leading brands all over the world for their online shopping platforms. It continues to support over 100,000 top retailers and delivers innovation and reliability to many. It's open source digital platform integrates digital and online shopping. This empowers the merchants to make the shopping experience more fun and seamless for customers.
Benefits
With over £30 billion spent in annual gross transactions, making sure you have the right platform for your online shop is key. These are just some of the reasons how this software can help your company today:
Faster loading time
Online shopping becomes an enjoyable experience when loading time is swifter, which in turn translates to higher conversion rates. Google considers conversion rates in site ranking so expect your website to rank higher with a faster page loading time. This eCommerce platform utilises full page caching; thus, makes page loading faster because it lessens the load on the servers.
Simplified Checkout
Checking out is seamless and simple. For many online shoppers, this is welcome news. All data provided by guests are saved to make account creation fast and simple. User experience is top on Magento's lists of priorities, increasing conversions of guests into customer accounts.
Open Source and Scalability
As an open-source platform, merchants do not pay any extra fees for license of purchasing the platform. This changes the game for eCommerce world, as bespoke solutions can easily cost £30k-£100k so even with limited budgets it is more cost effective to use Magento. In addition, supporting the Open Source platform is also cost effective in the long run – if you change supporting agencies or have any technical issues to resolve, the popularity of Magento means that the support out there is vast and any problems have been well documented and thus easier, cheaper and quicker to support. On top of this, scalability improvements of the system are done periodically without the exuberant costs.
Effective SEO
Making your website search engine friendly is very important. Magento in particular is already optimised to help push it to the top of results. The standard 'out of the box' Magento package comes with features that support this such as a friendly url, ability to edit the metatags and speed amongst others.
Range of Features
Even with a range of features, Magento is easy to use. Numerous services such as Google Analytics, Google Checkout and Google Base can be integrated in the platform. Customer orders are processed faster and accurately, making online transactions easier for the merchants.
It enables businesses to manage numerous online stores by providing extensive support. This enables them to manage their inventory across different domains and make it more efficient.
Mobile Integration
More people are doing their online shopping using their mobile phones and Magento offers mobile-friendly features that are imperative today. Using this platform makes your website easily accessible from mobile phones, and ensures that the shopping cart can be easily viewed from any device.
Extensions
As your online business expands, there will always be a need for extensions. Magento offers a variety of extensions that can easily be integrated to your business needs. This flexibility is one of the salient features of this eCommerce platform.
For more information, and to find out how you can benefit from using Magento for your online shop, speak to our team. Call us at 020 3773 1333 or Contact our experts today