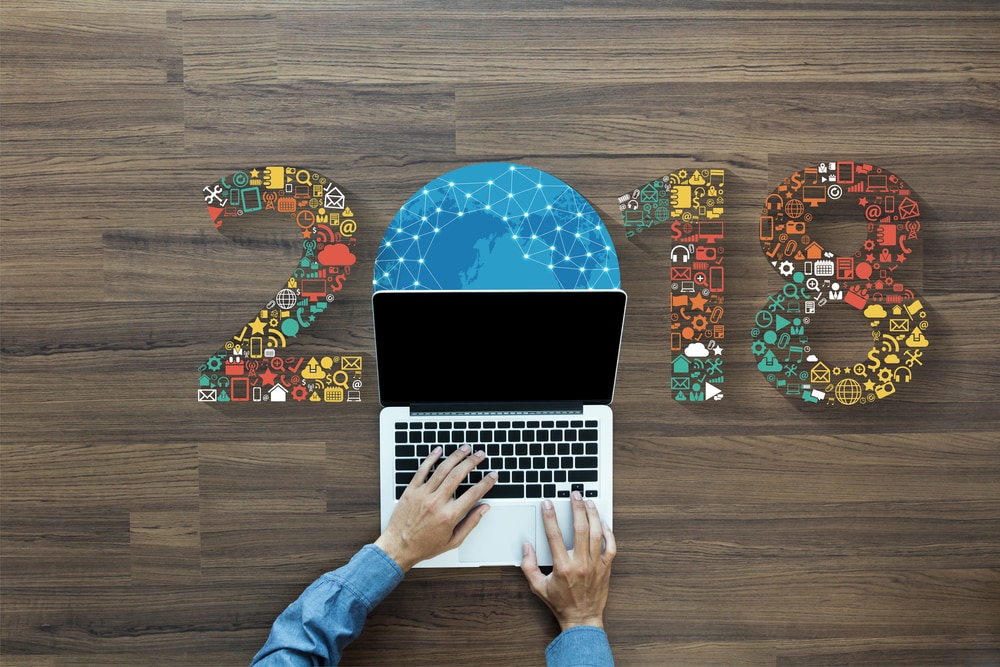 With half the year gone, now is as good a time as any to look at the top Digital Marketing trends in 2018. Much has changed in online marketing, and the strategy that worked so successfully last year is unlikely to do so again.
It is the responsibility of any enterprise, large or small, to keep pace with these changes, and the challenges they represent. So, is there an overarching pattern of Digital Marketing trends in 2018? Certainly.
The key to success lies in building trust among your key demographic, while also convincing them that you are the answer to their specific prayers.
It's no longer enough for a customer to know who you are, they need to believe in you.
Digital Marketing Trends 2018 (January-June)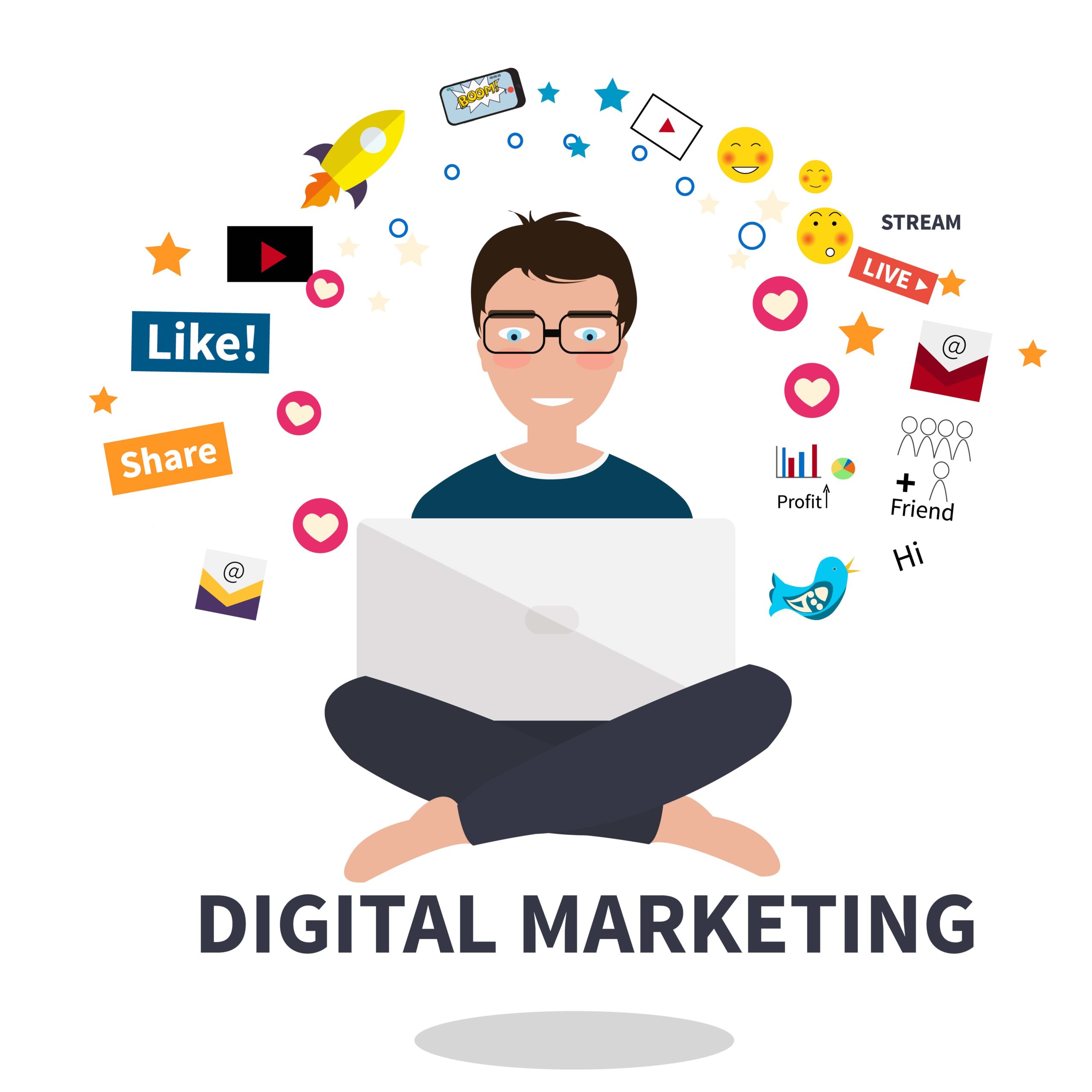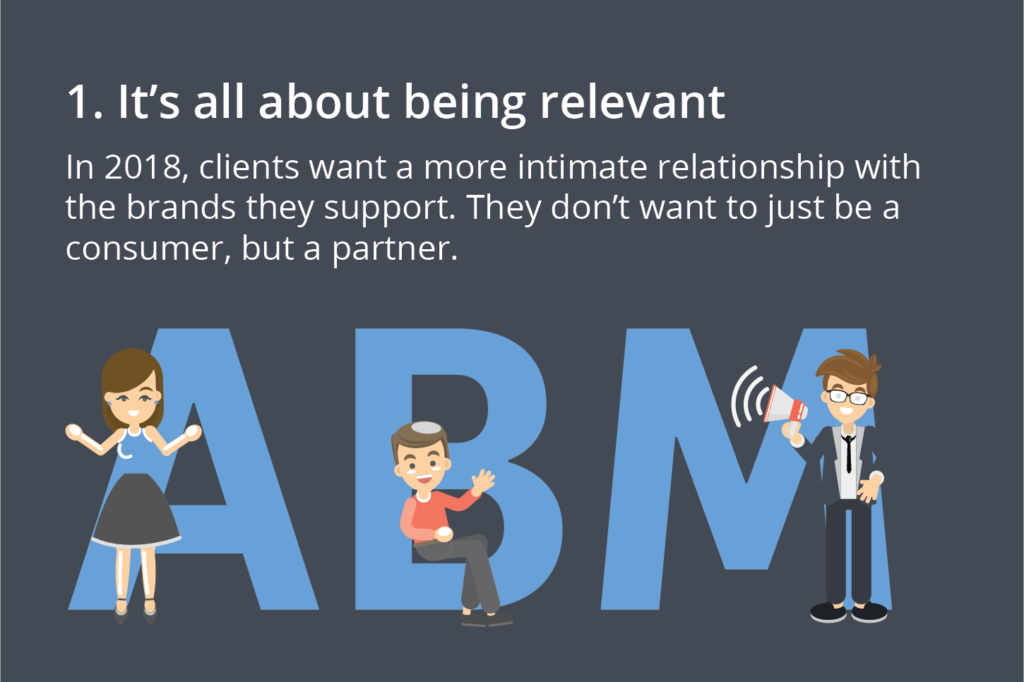 If the first six months of the year have taught us nothing else, it's that quality rather than quantity is the hallmark of Digital Marketing trends in 2018.
With new data protection regulations in Europe and tighter restrictions on personal information around the rest of the world, nobody cares how big your mailing list is.
In 2018, clients want a more intimate relationship with the brands they support. They don't want to just be a consumer, but a partner. They want to feel that the products and services they care about also care about them.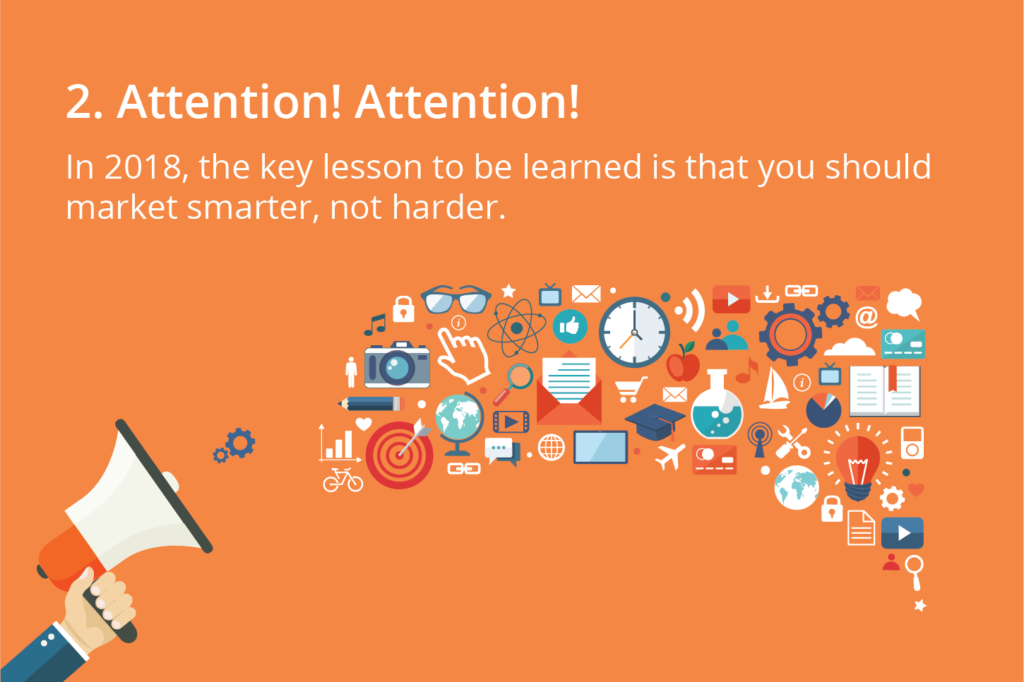 We live in a mass media culture, and even the most aggressive advertising campaign will only have access to a fraction of the markets available. Even then, with so many potential playing fields, the cost of marketing to a broad customer base becomes exorbitant. In 2018, the key lesson to be learned is that you should market smarter, not harder. As a society, we are drowning in a sea of messages pumped at us from every conceivable outlet.
With consumers becoming savvier (not to mention cynical) to existing techniques, the messages themselves soon lose significance. In order to capitalise you need to aim your marketing to the right people, in the right place, and at the right time.
A generalised campaign soon becomes part of the background noise of social and streaming media. A tightly targeted campaign may bring fewer eyes to your product, but promises higher rates of return.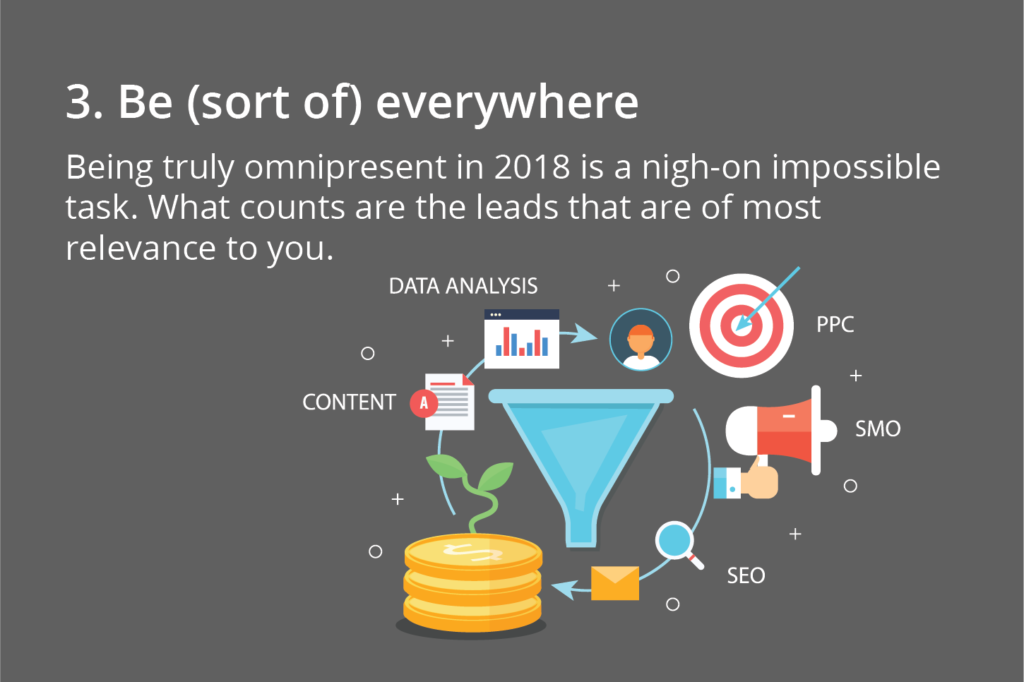 Forget everybody in the world knowing your brand – even the Kardashian's haven't managed that. What counts are the leads that are of most relevance to you, and to whom you offer an appealing product or solution. If your target market gets its news online, why go to the expense of a printed media campaign?
Follow the tracks of your would-be consumer, see where they lead and make sure that your brand is there to greet them.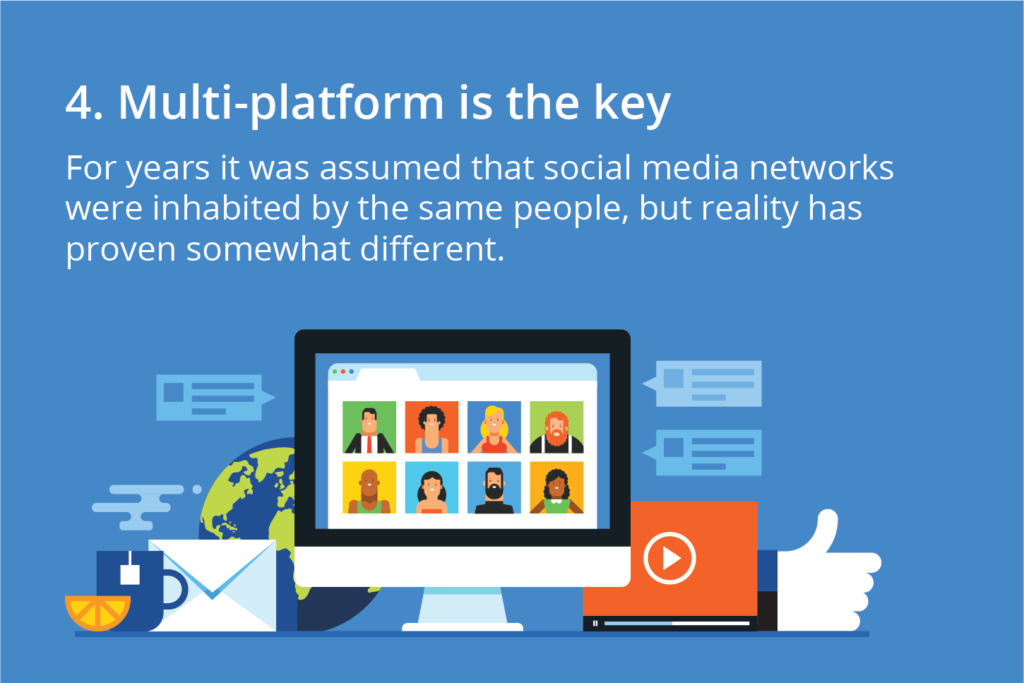 For years it was assumed that social media networks were inhabited by the same people, but reality has proven somewhat different. Indeed, there is a distinctly tribal feel to many of the platforms.
Despite a certain amount of crossover between the giants like Facebook, Twitter, and YouTube, there are distinct communities on each platform that fervently stick to their own. Therefore, for maximum penetration, you need to be running your campaign on several fronts.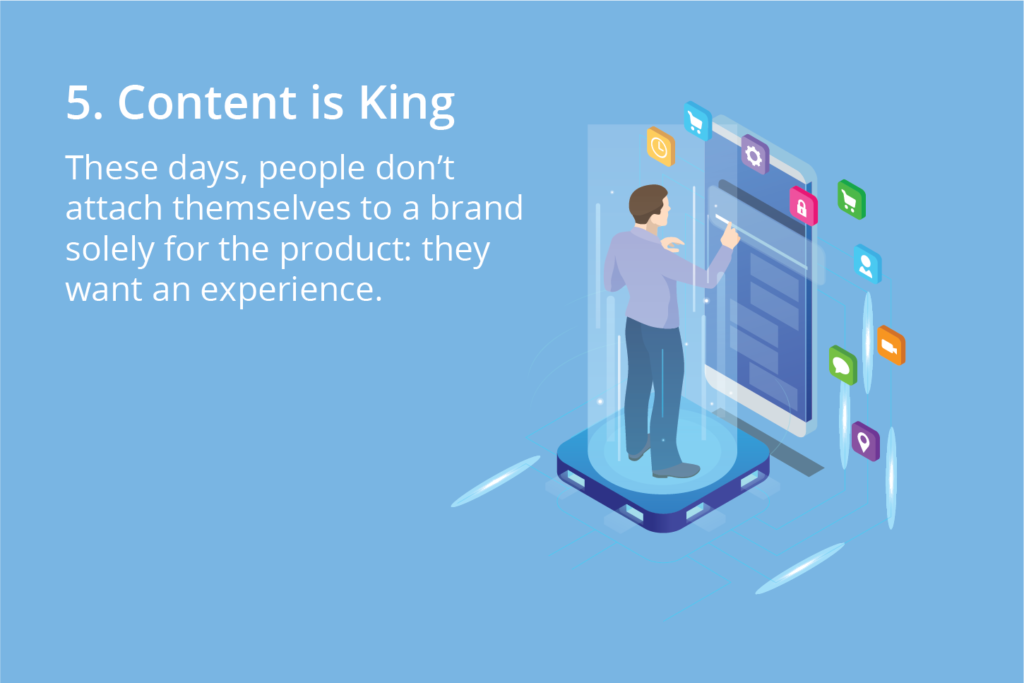 These days, people don't attach themselves to a brand solely for the product: they want an experience. Countdown timers and threats of scarcity don't make the sales needle jump any more since consumers are more likely to shrug and see what's available elsewhere.
You need to engage with your customers and one of the most cost-effective Digital Marketing trends in 2018 is simply to provide them with content. Well written, entertaining articles drive more traffic to your website. Make them informative, make them funny, make them serious, but make them something that people want to share.
Personal, human-driven shares across social media have proven highly successful, more so than paid advertising on the same sites. So long as you get a team of writers who can commit to a schedule, there's no reason not to make the most out of this opportunity for organic leads.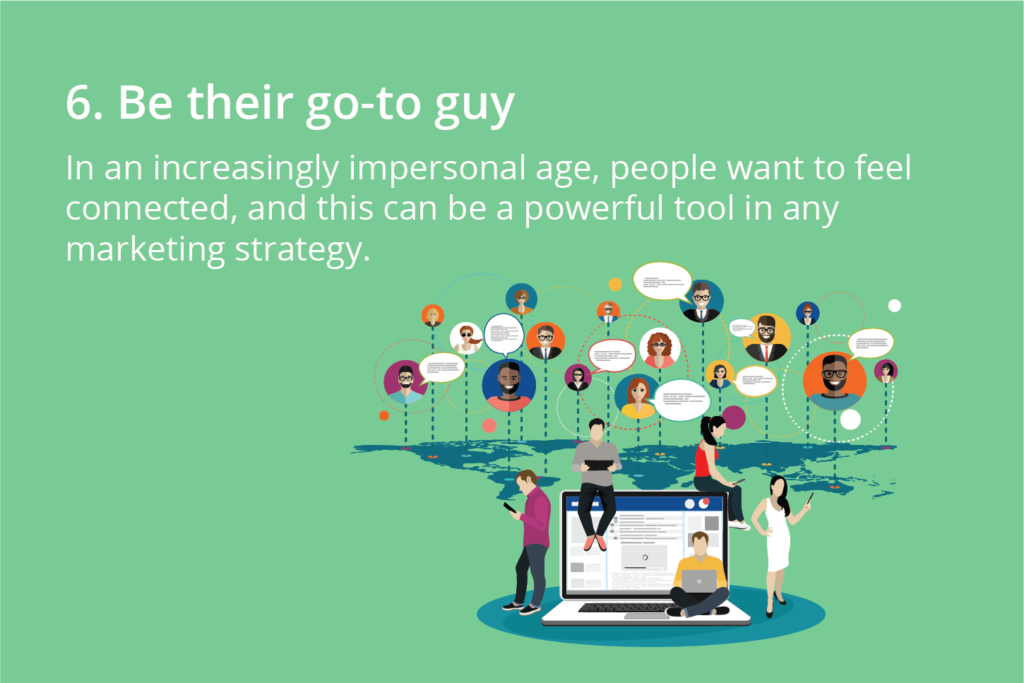 Despite having more access to information than at any other time in history, one of the Digital Marketing trends in 2018 is the importance of brand loyalty. In an increasingly impersonal age, people want to feel connected, and this can be a powerful tool in any marketing strategy.
Yes, you want to generate leads and, of course, you want to convert those leads to sales. However, investing some of your marketing budgets into your brand, rather than your latest product or promotion, offers long-term stability. Let your customers trust you, and even feel an affection for you and your brand.
Then, when you next run a promotion, they will already be predisposed towards it.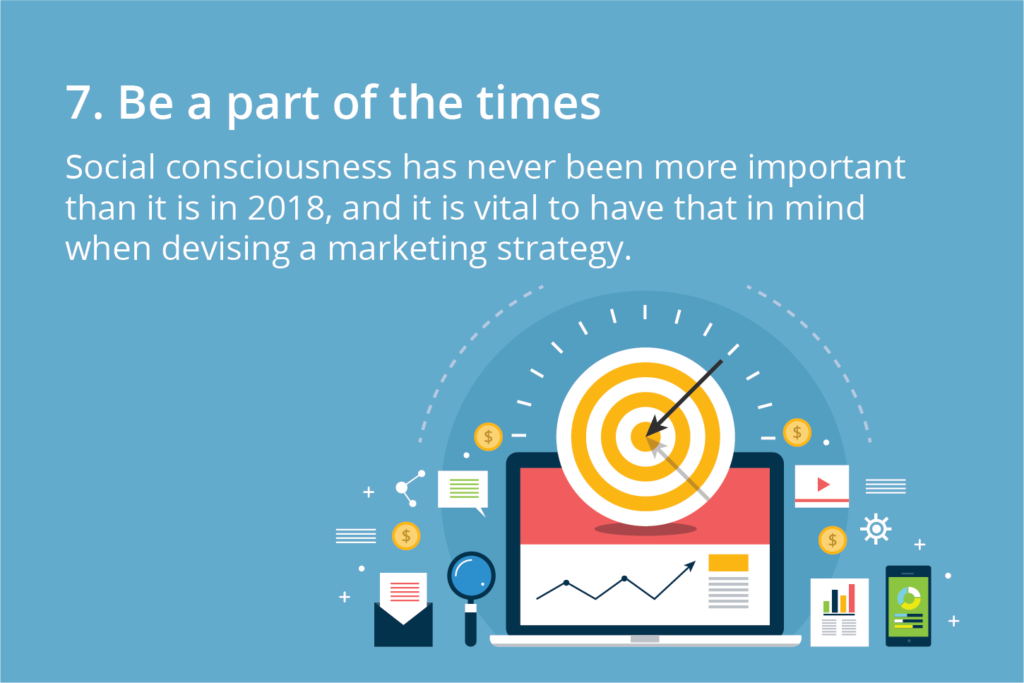 Social consciousness has never been more important than it is in 2018, and it is vital to have that in mind when devising a marketing strategy. Whoever said that no publicity is bad publicity, has clearly never been on the receiving end of an internet backlash.
The very tools that offer so much scope for modern advertising, also increase the risk of negative exposure if your campaign strikes the wrong tone. Sadly, this particular Digital Marketing trend of 2018 is highlighted by those who got it wrong, rather than those who got it right. Snapchat's "Would you rather slap Rihanna or punch Chris Brown?" debacle immediately springs to mind, as does the infamous proposed "Lady Doritos" line.
With online protests and boycotts seemingly launched with the touch of a hashtag, it pays to review your strategy with a socially aware eye.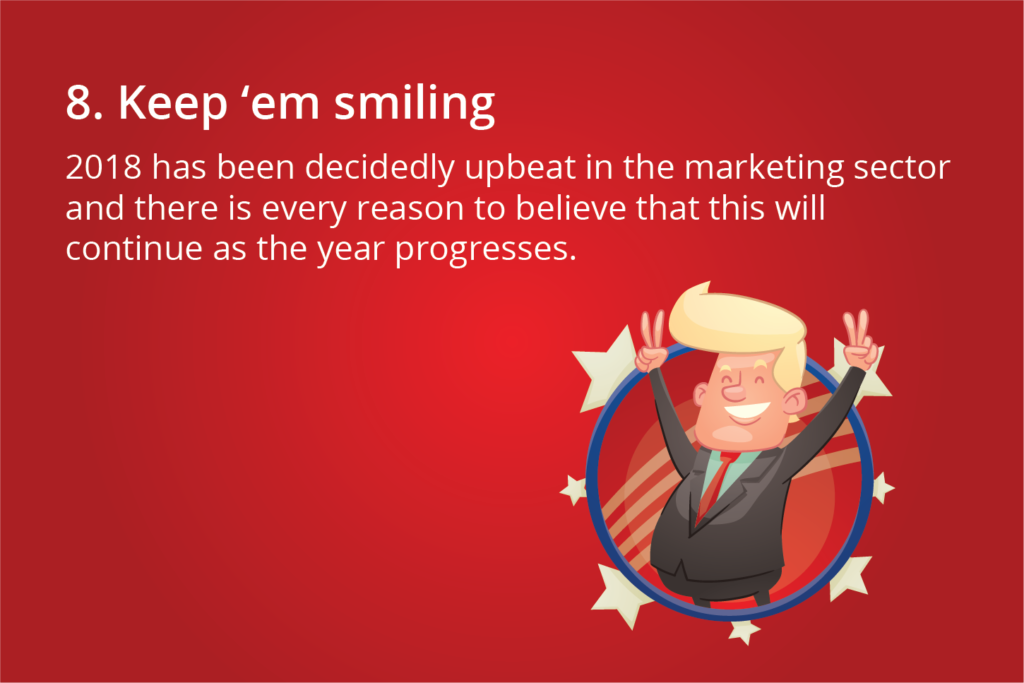 One Digital Marketing trend in 2018 that has certainly been noticed is the general feeling of light-heartedness in online advertising.
From silly promotions like Valentine's Day bouquet of chicken wings to giant ball pits in Times Square to remind busy millennials to find the time to smile, 2018 has been decidedly upbeat in the marketing sector. And there is every reason to believe that this will continue as the year progresses.
Historically, light advertising campaigns perform very well at times when people need a break from the darker realities of everyday life. With news reports on both sides of the political spectrum seeming to be a non-stop litany of terrors, the cheerful ad campaign could be the big winner of 2018.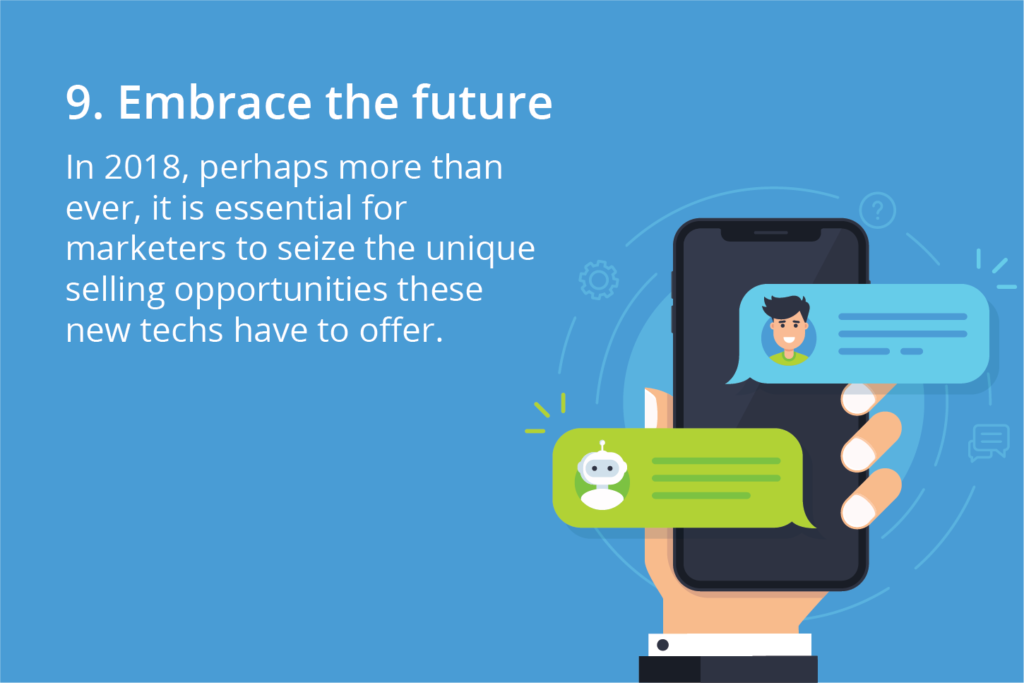 One of the significant Digital Marketing trends in 2018 has been the implementation of cutting-edge technology in marketing campaigns.
Artificial intelligence has reached a point where on-site chatbots are capable of holding a fruitful conversation with customers at all hours of the day and night. The cryptocurrency boom of late 2017 has to lead to the widespread implementation of its underlying blockchain technology.
In 2018, perhaps more than ever, it is essential for marketers to seize the unique selling opportunities these new techs have to offer.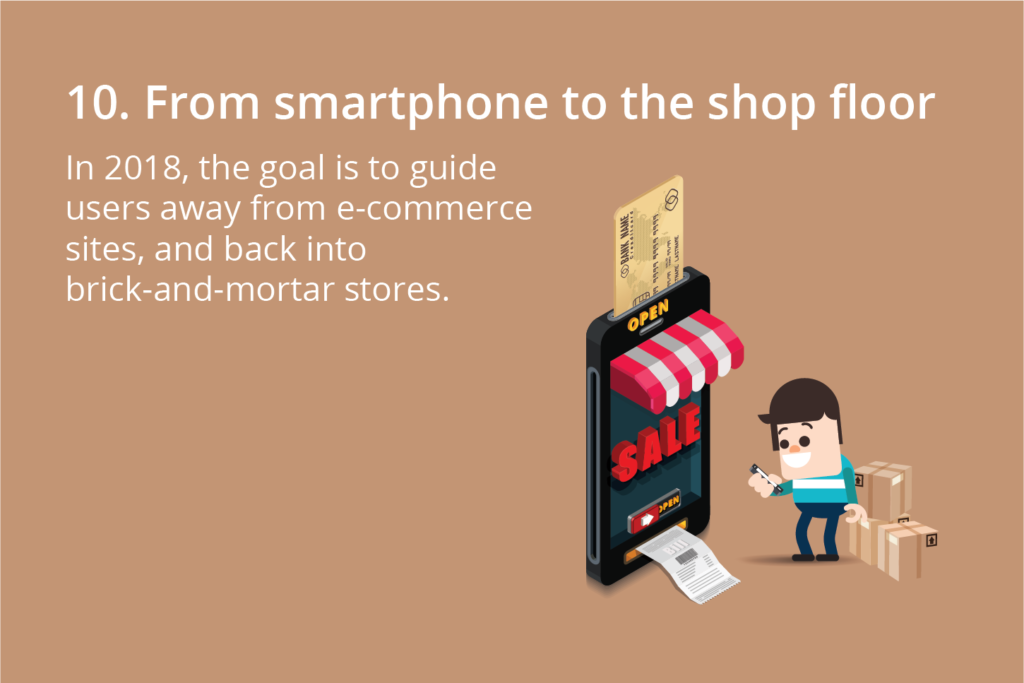 A key change in Digital Marketing trends in 2018 lies in the use of mobile devices for marketing campaigns. Historically, marketing driven via smartphones, tablets, and the like was constructed to steer consumers to an online store, or other e-presence. It made perfect sense, of course.
The devices in question were already hooked up to the 'Net: why not guide the customers' steps a little? The same holds true for the first half of 2018, only the goal now is to guide those steps a little further, away from e-commerce sites, and back into brick-and-mortar stores.
Over the last decade, marketing has been focussed on translating web traffic to sales, but it is becoming apparent that consumers are using their mobile devices to make decisions, rather than purchases alone. Again, targeted marketing and relevance is the key here, bringing your client base the right reason to enter your store, at the right time.
Of course, this list of Digital Marketing trends in 2018 is only the tip of the iceberg. New innovations crop up constantly. It's part of what makes this facet of business endlessly fascinating, and so essential to your corporate growth.
anova
At anova, we have years of experience in helping businesses of every size to maximise the potential of their digital marketing.
Always on the cutting edge of the industry, we can help you to make the most of the tips listed above, while keeping an eye out for the next trend in digital marketing.
Call us today and let us come up with a strategy that works best for you.