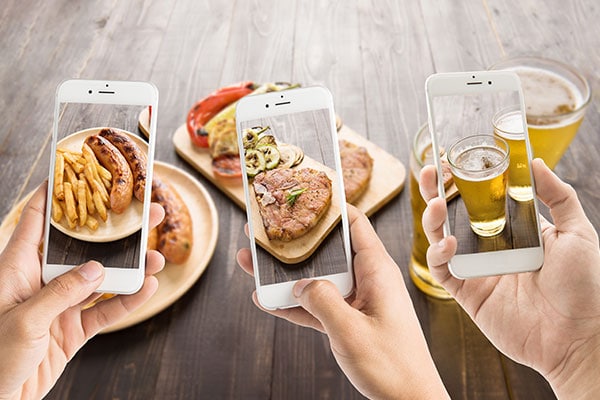 Visual contents have become even more popular since the emergence and growth of social media; it is imperative for brands to leverage this. This shift means that businesses, whether big or small, are able to communicate with their customers, fans, and followers.
Instagram is one of the largest mobile ads platforms. Businesses can easily share their stories with a high number of engaged people in high quality and creative environments. With over 150 million users, it is the best platform for sharing photos as well as videos. Instagram ads are now used globally by all businesses, big or small.
Value for money
Why should you pay to use Instagram ads? Promoting photos of your products and services generate huge exposure, encouraging new customers to discover you and current ones can engage with you. Your sponsored posts will show up on people's feeds based on the targeting methods, meaning you can decide who you want to target.
Reach Target Market
When you specify who you would like to target with your ads, you can be as specific as to age, location, interests, those that are more likely to shop online and so on. It is also important to use hashtags on your photos to make it easier for people to discover you and your content, meaning you can reach out to an audience with something they are looking for.
Engage with Your Audience
Having an active account with interesting and useful content can increase the level of engagement with the audience. Recent studies found that Instagram content can generate 120 times more engagement per follower than Twitter and 58 times more than Facebook.
Easy to Monitor
It is easier to monitor the engagement levels with your audience, as well as your posts, discovering what works best so you can refine your strategy for the future.
Traffic Increase
Adding a call-to-action on every post, such as "follow us" or "visit our website", will surely increase the number of people that visit your site. All you need is relevant, exciting content that encourages people to want to find out more.
Building Trust
One of the benefits of Instagram marketing is that you can build trust. It allows you to share experiences of your business in a casual manner, giving your business a personality that might not otherwise be demonstrated to a wide audience. Employee photos or behind the scenes also tend to rank well, especially for service providers.
Connect with Other Marketing Channels
Within Instagram settings, you can enable sharing your content to Twitter and Facebook. This automatically shares your photos to those sites whenever you upload them on Instagram. You can also use the content that you share on Instagram in other marketing campaigns.
We can help you establish a high profile and reach your target audience. Contact us today for more details.
Related article: Can You Use Instagram for Your Business? 3 Tips to Help You Get Noticed