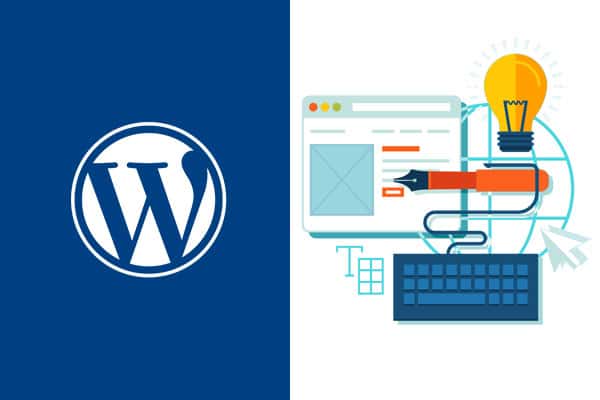 WordPress has become perhaps the most well-known blogging software since its introduction in 2003. However, it is a misconception that WordPress is just a blogging platform because it has evolved into a powerful content management system (CMS) for online business websites. Below are some of the reasons why WordPress is the better choice for your businesses website.
Change Content Instantly
Having a WordPress website means that you can instantly change the content of your website without having to rely on a web designer. With a traditional website, you would have to contact your web designer and wait for a few days before the content is updated. With WordPress, altering the content is very easy and you can deliver timely and current information for visitors to your site.
Simple and Easy to use
The WordPress interface is very intuitive and simple. You can easily add images, new posts and new pages to your website without spending too much time in formatting.
WordPress Websites are Optimised for Search Engines
WordPress websites are readily accepted by Google's spiders, which are responsible for searching the web and coming up with results. The codes of WordPress are not too complex, which makes it easy for search engines to read and index your website's content. Each page of the website can have its own meta tag keywords, title and descriptions, which helps with Search Engine Optimisation. You can easily customise your site's page and post to keep the pages in high search results.
Plugins
With WordPress, you get to choose from among thousands of plugins. If you want to optimise your website for social media, WordPress has a specific plugin for it. If you are creating an online store, there is also a plugin for this. You have so many options that allow you to customise your website with just one click of the button. When you have decided to get a WordPress website, you need a WordPress expert who knows all the important functions and the plugins you need for your online business.
Security
WordPress is known for having a very good security system. However, some people say that this software can be hacked through the plugins. If you have the right people who know how to effectively install WordPress, then your website will have much better protection.
A True Blogging Platform
WordPress was originally designed as a blogging platform, which means there are many advantages compared to other platforms. For example, you can easily set up email subscriptions, add recent blogs to other pages of your website, schedule articles, carry out advanced tagging and so mch more – all of these things make your website more interactive and dynamic. No wonder why it's the most popular CMS used on the Internet.
Your Website Grows Along with your Business
The software is very scalable, allowing you to add even thousands of pages and blog posts to your website without affecting the speed and performance. So to sum up the question 'Should I use WordPress for my website?' The answer is definitely yes!
These are just some of the advantages that you can have if you choose WordPress as your business site platform. However, you still need an expert in WordPress in order to fully maximise the benefits of this amazing blog and CMS platform. We can help you create the most suitable WordPress website for your online business. You can reach us at 020 3773 1333 or contact us to find out more about our services.