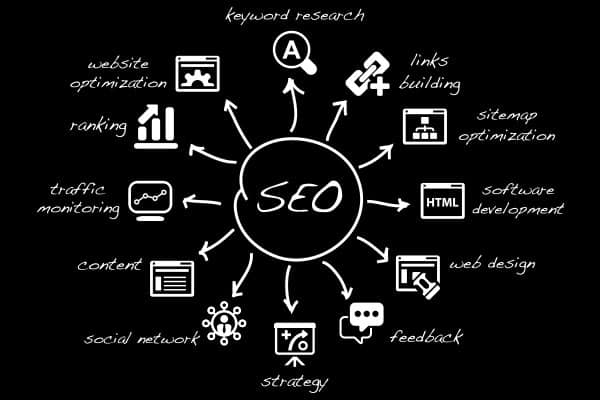 Marketers are spending a lot of time and money on improving the content on websites because they understand the importance of search engine optimisation (SEO) to rank up high in search engine results. 
Every business has an aspiration to come up at the top of search results. Google uses hundreds of factors to rank a website, meaning that the order of results from a search is not something you can easily manipulate. Traditionally, recommendations for search engine optimisation (SEO) – a practice whereby you change a website in order to get higher up – were to focus on keywords. Experts say that the days of driving traffic to websites by packing headlines with keywords are already obsolete. In reality, the search engines are becoming much smarter. The content creators are having lesser control over the pages showing up in SERP (Search Engine Results Page) and which words are displayed. The new strategy used for SEO involves a lot more work and effort and most organisations need some help to achieve results.
Here are the most important factors for SEO that you should know about.
10 Important Factors for Search Engine Optimisation
Backlinks. Backlinks are also known as inbound links. These are the links that are directed to your site. Search engines give more credits to websites that have numerous backlinks and consider the content of each site to determine the quality of the link.
Make your website secure. Google has updated it's search algorithm and prefers websites that are using a secure connection. Securing your website will encrypt data and information passing between the website and the visitor. It also shows credibility – that the owner takes a great deal of effort to ensure and invest in safe browsing, which Google rewards.
Satisfying audiences' intentions. Traditionally, it was about acquiring clicks. But recently, search engines are able to see how people are engaging with your website. Are the visitors finding the answers that they are looking for? Do people stay on our site or leave very quickly? Now the focus is on satisfying the audience, not only getting them to visit you.
Content matters. More content on your site means it will perform much better in the results page. More content means it has more opportunity to be more relevant to the visitor. Blogs, for example, push websites up the results page.
Including unique images. Those websites with pictures are believed to outperform those websites without images. More importantly, using unique images – those that only you own – will be even more valuable.
Concentrate on user experience. Your website should be simple, easy to navigate and accessible. Google provides a test for this with a rating score which we all should follow when performing SEO.
Mobile optimised. The number of people surfing on their mobile has significantly increased. In fact there are some areas where more people use their mobile to view websites than a computer. Google promotes those sites which are mobile responsive.
Updated Content. SEO loves updated websites. Making sure it is refreshed and there is a regular influx of new content means Google will encourage people to visit.
Site Speed. Optimse your website so it loads pages as quickly as possible. This shows dedication to an even better user experience.
Keywords are not everything. Including keywords in meta descriptions and headlines are becoming less important. Before, keywords needed to be mentioned at least four times. Now, search engines are getting smarter that even if you talk about the related experiences, SERP will pick it up.
We are dedicated to help you rank your site in SERP. Contact our experts today.