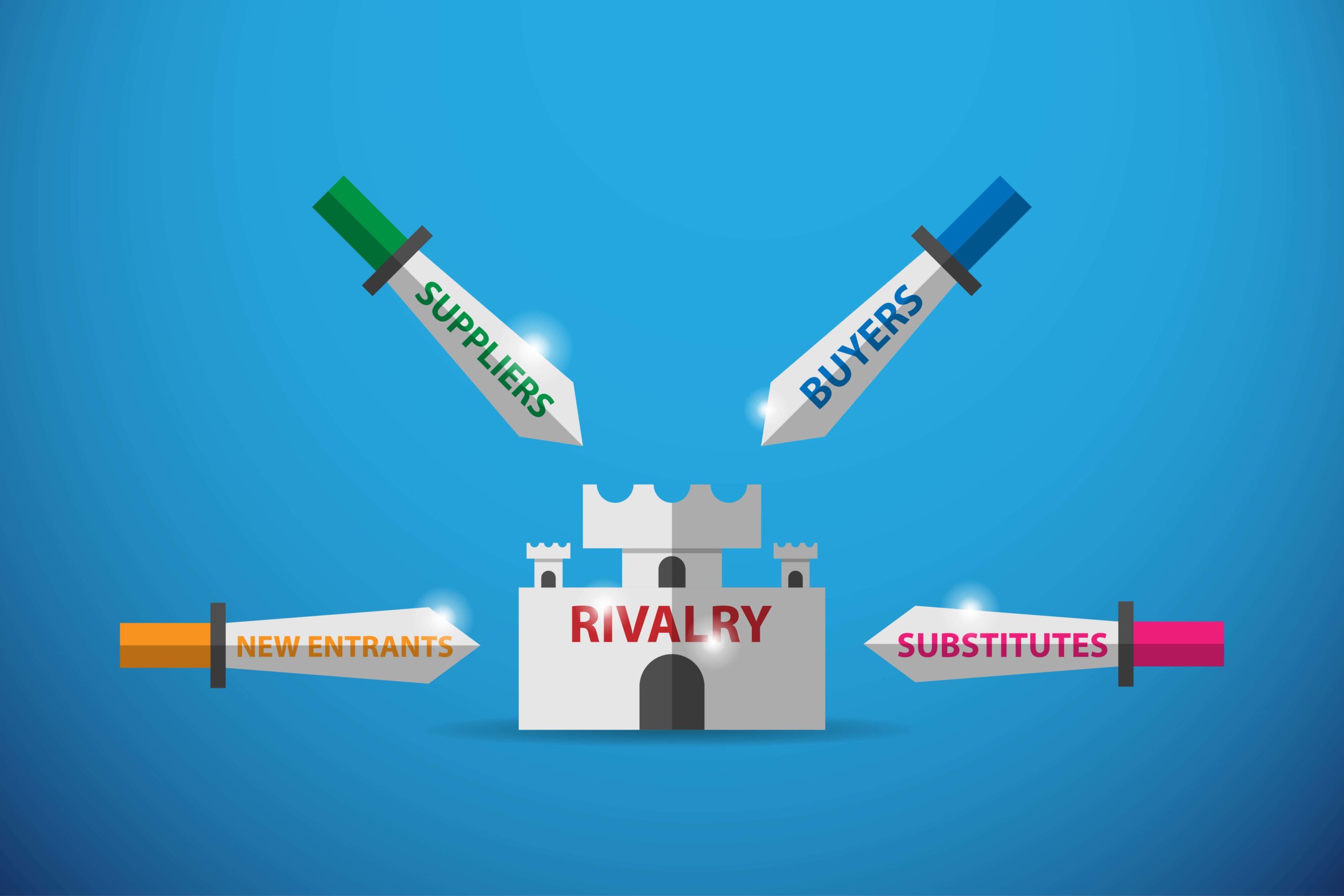 Last month, we debuted a new series of articles to help you not only with making your business successful online but successful in general. In August we covered SMART Objectives that can help you create a winning business marketing strategy. This month, we're going to cover Porter's Five Forces Model – which talk about a series of factors that can affect the success of your business, and what you can do about them.
First, I want to quickly go over something called SWOT Analysis, which is similar and complementary to the Five Forces Model. SWOT means Strengths, Weaknesses, Opportunities and Threats, and can be put into a table like this: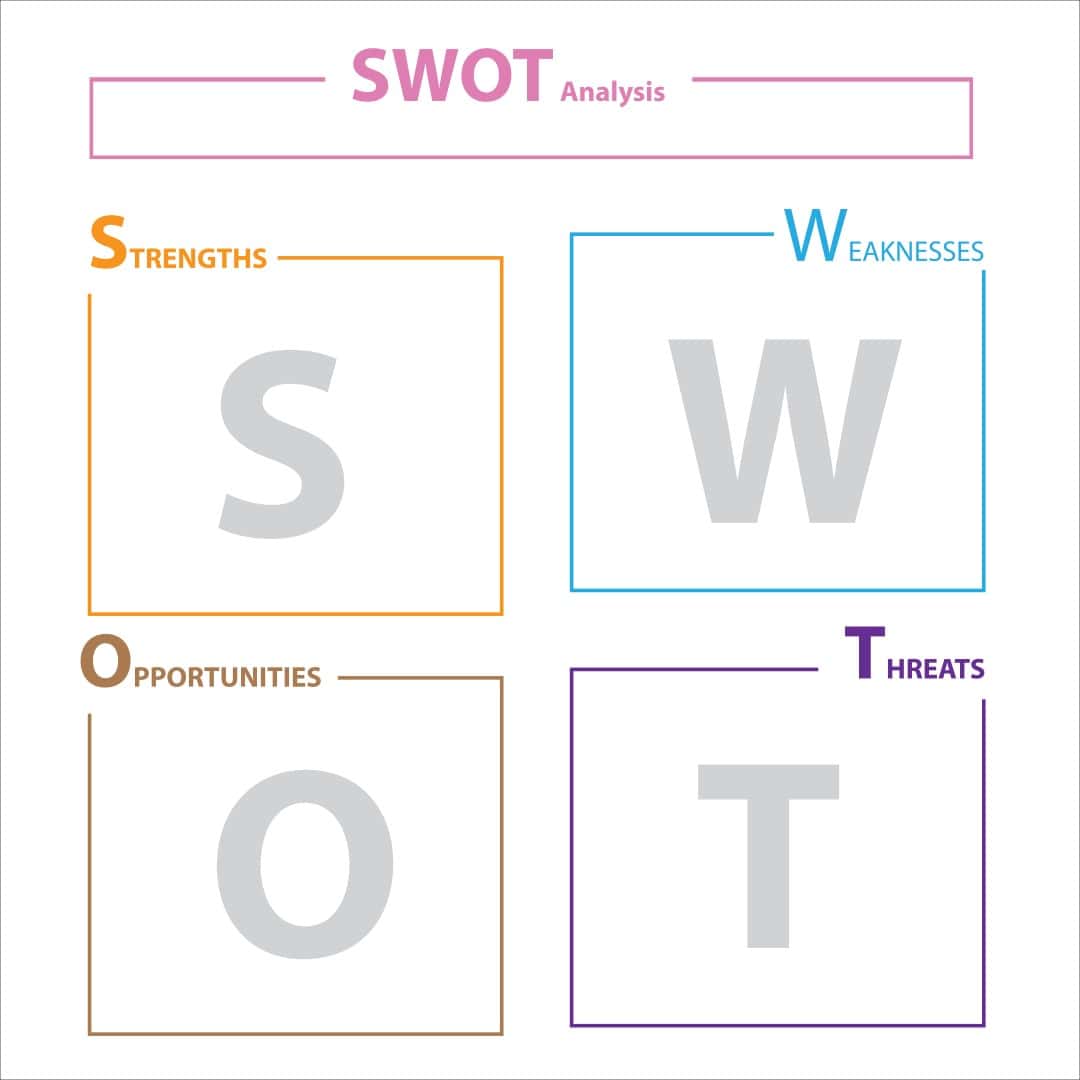 Knowing these four aspects of your business can go a long way in helping you stay competitive and in the black. You can find more information about SWOT Analysis in this very informative Business News Daily article, among others. The key to this, of course, is research, research, research. And this is where Porter's Five Forces can help you.
Porter's Five Forces Model specifically focuses on one aspect of the SWOT Analysis table – Threats. In other words, competition. Competition in business can come in many forms, some of which can seem unexpected or even surprising. The Harvard Business Review has a great explanation video on the subject, using airlines as an example, which you can watch by clicking here.
The purpose of breaking "the competition" down into five categories is to help reveal information and insights that might otherwise have been missed. According to Michael E Porter, who came up with the model at Harvard Business School in 1979, "Understanding the competitive forces, and their underlying causes reveals the roots of an industry's current profitability while providing a framework for anticipating and influencing competition (and profitability) over time. A healthy industry structure should be as much a competitive concern to strategists as their company's position."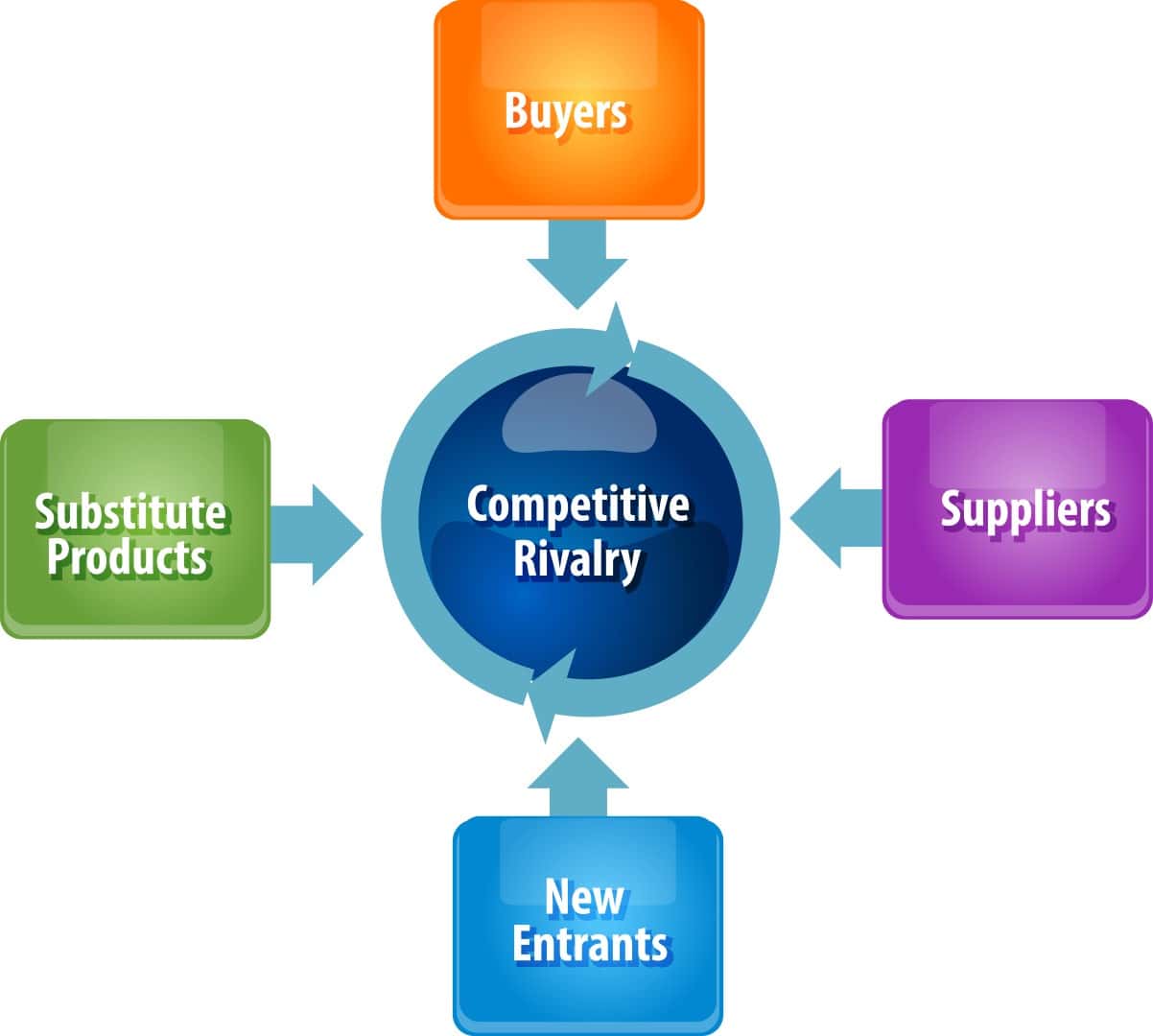 Knowing as much as you can about the competition, then, is undeniably important. The first of these five competitive factors are obvious:
Rival Competitors
This is all about intensity. The number of your direct competitors and what their capabilities are can influence business competition. If there are other companies out there selling a product or service that is similar to yours in quality and price, it can be easy for consumers to switch suddenly. When such competition is high, rival competitors can have a huge effect on the resources you allocate to advertising and pricing.
Suppliers' Bargaining Power
You can't have a business without customers, and in most cases, you equally can't have a business without suppliers. According to Business News Daily: "This force analyzes how much power a business's supplier has and how much control it has over the potential to raise its prices, which, in turn, would lower a business's profitability." The fewer the suppliers, the more power they have. It's better for your business to have access to as many suppliers as possible, to keep this Threat at bay.
Customers' Bargaining Power
Consumers have the most power, like suppliers, when there aren't very many of them – and when there are a lot of businesses out there like yours. To keep the consumer buying power low, you need to make your product or service unique. Businesses thrive when consumers purchase products in small amounts, and when what they seek is different from what other companies are offering.
New Entrants
Flashy new companies with low-cost products can shake up any industry. Which is why, again according to Business News Daily: "The easier it is for a competitor to join the marketplace, the greater the risk of a business's market share being depleted. Barriers to entry include absolute cost advantages, access to inputs, economies of scale and well-recognized brands." Building and maintaining a brand identity can help keep this threat from wreaking too much damage.
Substitute Products or Services
This force can be the most surprising of the lot and requires the most creative thinking and research. This is all about studying how easy it can be for consumers to switch from the product or service of one business to another. As Business News Daily says: "The threat of substitutes are informed by switching costs, both immediate and long-term, as well as a buyer's inclination to change." New technologies or strategies of how to fulfil the needs of the consumer can seem to come out of the left-field, so this is the Force that needs the most preventative research and planning for.
Our team at anova Digital Marketing wants to do everything we can to help make your business successful and competitive, from helping you market yourself online, to showing you ways to better understand your position in the market. For more information on how we can help you with your business marketing strategy, get in touch with us today!