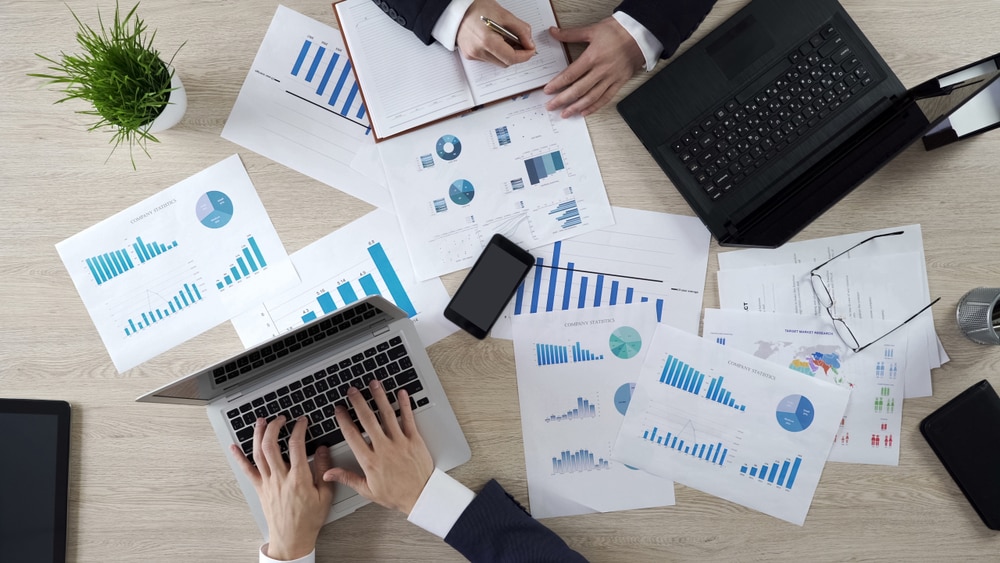 If you are passionate about growing your business in 2018 and beyond, then the LinkedIn Campaign Manager is the way forward. Far too many businesses seem to be neglecting it these days and simply focusing on Facebook and Instagram. Well, by following this guide to the LinkedIn Campaign Manager and using it to set up your first few ads, you'll be well on your way to success.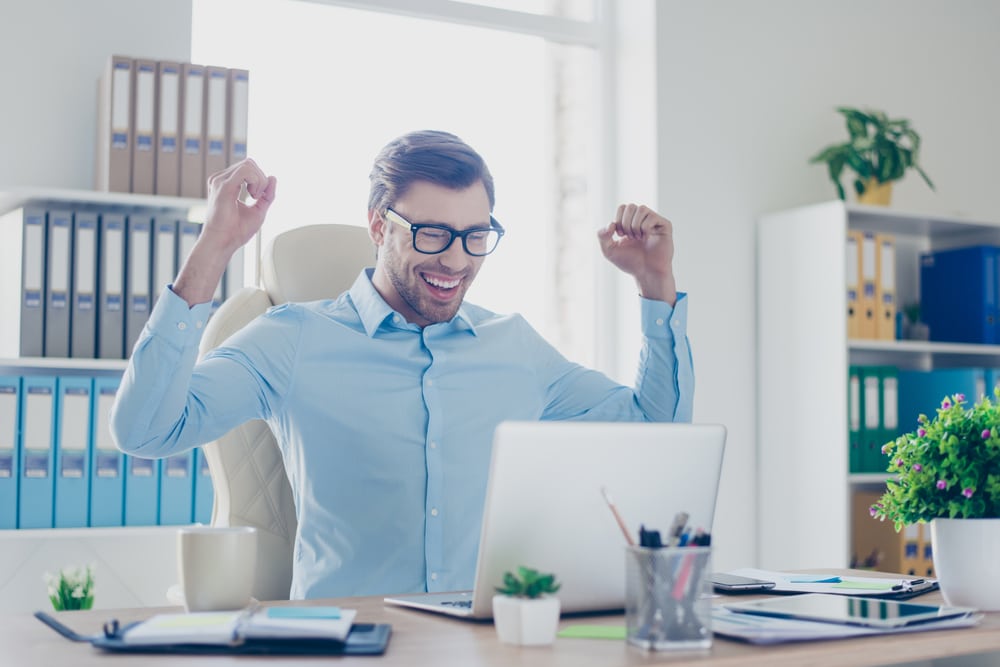 What is the LinkedIn Campaign Manager?
In 2015, LinkedIn redeveloped and launched the LinkedIn Campaign Manager you see and use today. It is a central hub for businesses to manage and optimise any ads they publish through LinkedIn. It offers all of the tools and features you need to design ads, publish them and study their performance.
The importance of using LinkedIn ads
Incorporating LinkedIn Ads into your digital marketing strategy with LinkedIn Campaign Manager can quickly give you a competitive edge over other businesses. Especially if you are a B2B company. Here are some interesting stats to be aware of:
– As of writing, more than 560 million people use LinkedIn [source]
– They have more than 260 million active users each month [source]
– LinkedIn CEO, Jeff Weiner, is driven to one day reach three billion users
– LinkedIn is responsible for 80% of all B2B leads coming from social media [source]
– The leads coming from LinkedIn convert at three times the rate of those from Facebook and Twitter [source]
Want to know the most exciting fact of all? Despite there being almost nine billion content impressions each and every week on LinkedIn, only three million users are actually sharing content. To put that into perspective, just one percent of LinkedIn users are dominating the entire market. As such, success is there for the taking by passionate business owners. So, how can you get started?
Creating your first ad
Here is a straightforward, step-by-step guide to publishing your first few ads on LinkedIn Campaign Manager.
1. How to access LinkedIn campaign manager
Getting started with LinkedIn Campaign Manager is incredibly straightforward. Simply log in to your account and then head over to this link here. There, you'll see a button titled "Create ad". Simply click that and you're already on your way to step two.
2. Selecting your desired ad format
On this page, you'll see four different ad options for you to select. Here is a quick overview of what each one actually means:
Sponsored Content
These are perhaps the most straightforward ads you can publish through the LinkedIn Campaign Manager. They are promoted versions of the posts that normally appear in your follower's News Feed. These are useful if you wish to:
– Increase engagement with target prospects
– Increase your company's follower count
– Generate new leads
Dynamic Ads
Dynamic Ads are LinkedIn Campiagn Manager's newest ad offering. You can customise the look of your ads to a much greater extent, such as through Carousel formatting. You can also make use of the audience's personal LinkedIn data to customise how the links papers. In turn you can:
– Double your click-through-rates compared to other ad formats
– Generate high-quality leads
– Drive more traffic to a chosen landing page/website
– Increase your company's follower count
Text Ads
Text Ads are those ads that show up on the side of the LinkedIn News Feed under "Ads You May Be Interested In". They are normally very short and to-the-point ads that deliver a quick and clear message. In fact, the main body of the ad can only be up to 75 characters, whilst the heading is limited to 25. Again, these ads are useful for:
– Generating more traffic to your website
– Gaining potential candidates for a job opening
Sponsored InMail
Sponsored InMail allows you to send sponsored messages directly into the inbox of your target audience. You can include a simple CTA in your message that appears responsively on any device. The great thing about these ads is that they are only sent to active members. So you never need to worry about paying for ads that ultimately go unseen. Sponsored InMail allows you to:
– Promote your services or a given action, such as a webinar
– Directly reach out to your exact target audience
– Generate high-quality B2B leads
3. Designing your ad
Now that you've selected your chosen ad type, you can get to work designing it. The first thing you'll need to do is assign a campaign name. Then, you can select your chosen goal for the campaign. These will be made available to you depending on which ad type you selected. Typical goals include:
– Sending people to your website
– Collecting leads through Lead Gen forms
– Getting more video views
The next step will then take you through the simple process of designing an ad. You can choose what components your ad will include. Such as carousel imagery, links or videos. Once you click "Next", you'll be taken to a page with a box titled "Create Sponsored Content". You then simply give the ad a name (only to be viewed by yourself) and then upload any images and text you want the ad to include.
A bit about Lead Gen forms
Lead Gen Forms are incredibly useful to implement with any of your Sponsored Content or Sponsored InMail ads. Their primary aim is to help you generate more, high-quality ads. Curious as to how? Well, they work as follows:
– You add a CTA at the end of your chosen ad (for example, "Sign Up For Webinar")
– You design a Lead Gen form that contains all the basic information you require from that lead. Such as name, email, company name, etc …
– The target audience clicks that link in your ad and is redirected to your Lead Gen form
– This form will automatically prefill itself with the person's information based on their LinkedIn profile
– The person fills out any further necessary information and submits
Lead Gen forms reduce the amount of time needed for a person to input their information. Also, you are less likely to receive through lead details that contain errors. Finally, you are offered detailed reporting on the leads you gather from each campaign. Allowing you to strategically alter each new campaign to directly measure the ROI you receive in terms of generating leads.
4. Different targeting options
Once you're done designing your ad and have selected the call-to-action, simply hit "Next" and this will take you to your audience targeting page. This is an important step as it allows you to fully customise the exact sort of person you want to be viewing your ad. Luckily, LinkedIn Campaign Manager offers an incredible array of customisation. This includes criteria such as:
– What school they went to
– What groups they are members of
– Their location
– How old they are
– The name or size of the company they work for
– What qualifications they hold
– How many years of experience they have
– How many connections and followers they have
– What their gender is
– Their job title
You can choose how many of these fields you wish to select and what you require for each one. Just keep an eye on the box on the right which tells you your estimated audience reach, based off the criteria you have selected. It is good for this to be as specific as possible, just so long as there are actually enough viable people to see your ads.
5. Bidding explained
The final stage of actually getting your ads up and running is deciding how much you're going to spend. You currently have three bid options available to you:
– Cost-per-send. You pay for every Sponsored InMail ad you send.
– Cost-per-thousand-impressions. You pay the selected amounted every time your ad gets seen by 1,000 people.
– PPC. You pay the selected amount every time someone clicks on your ad.
Once you select your bid type, LinkedIn will inform you of what your estimated bid price should be. The more competitively that people are trying to reach your selected audience, the higher the ad price will be. You also have the option to set a daily maximum spend limit. Once this is hit, you won't be charged anymore and your ads become inactive.
Once finished, either set your campaign to start immediately or on a selected date in the future. You will of course need to enter your payment details as well. But don't worry, you have the chance to review and finalise your ad before it goes live to the public.
Split testing ad campaigns
So, you've officially published your first ad, congratulations! Great work. Time to sit back, relax and watch the money start rolling in … Well, not quite. Anyone can follow the steps above and create gorgeous ads. However what will set you apart from your competitors is what you do once your ads are live. That's right, it's time for split testing.
This is the process of monitoring all of your active ads to see how they are performing. It is worthwhile testing multiple ad formats and designs when you start out, in order to see which one generates the highest ROI. It is natural at first for your campaigns to run at a loss. That's why it is essential that you set maximum spend limits for each new campaign. You can monitor all of your ads side by side in the Campaign Performance dashboard of your account.
Still a little confused?
Don't worry, many people new to the LinkedIn Campaign Manager find it confusing at first. Designing ads, testing them and finding what works is a long and tedious process that many people don't enjoy. Or simply aren't best skilled at. Well, that's exactly why anova exists. We are a passionate team of experienced digital marketing professionals who love everything ad related.
We've spent years studying Facebook, Instagram and, of course, LinkedIn to learn how their ad platforms evolve. This has allowed us to support our clients by continually producing high-quality, high ROI ads that actually get results. Taking the stress off you and allowing you to focus on other aspects of your business. To find out more, simply contact our friendly team today.