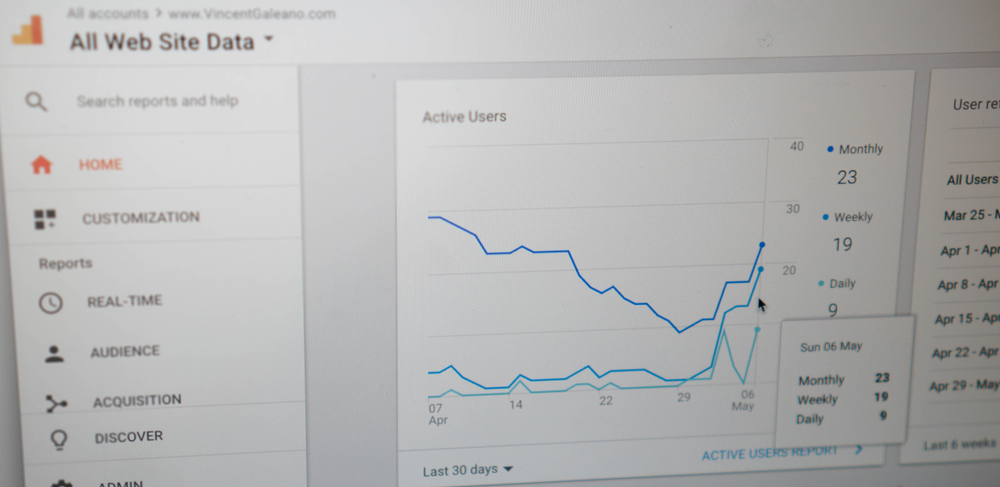 Welcome to Google Analytics for Dummies – the clear and simple Google Analytics guide from your good friends at anova.
So, who needs this Google Analytics guide? Well, anyone running a website who pays little attention to their web traffic. Knowing where your visitors come from – and what draws them to you – is crucial for growth. If you want to better understand your audience, Google Analytics for Dummies is the ideal solution.
What can Google Analytics tell me?
We start Google Analytics for Dummies with an important question, to which the answer is: just about everything. It gathers data relating to all aspects of site performance. This includes the number of visitors, most popular pages, and how people reach your site. There is also crucial technical insight, such as how to improve your website's speed and whether you need a more mobile-friendly site. Most importantly, you learn important SEO data: which tactics drive the most traffic to your site? How many visitors convert to sales?
Getting started
This Google Analytics guide isn't called "Google Analytics for Dummies" for nothing. The first thing you need to do is to sign up to Google Analytics through your Google account (if you have one) and fill in your site details. You can monitor several sites from the same account, so there's no need to create a new one for each website.
Tracking code
Click the 'Get Tracking ID' button to generate the HTML code that you will insert into each web page to allow Google Analytics to track it. It's easily done on most WordPress sites, either through the HTML editing tab, or by using the Yoast plug-in.
Goals
Now it's time to set some goals for whatever is important to your business, whether it's traffic, conversions, sales or customer interaction. You can set up to 20 distinct goals and you'll receive an alert each time one is met.
Site searches
Setting up site search through the Google Analytics settings page will result in a report of searches conducted with your site's own search feature. This is ideal for discovering what visitors are looking for on your website.
Audience overview
When you first log into Google Analytics, you'll see the audience overview screen. This is a high-level reading of your recent web traffic and offers exactly what its title would suggest: a general overview of trends relating to the flow of traffic to your site.
Google Analytics reports
Google Analytics offers so much raw data that it's easy to be intimidated by it. Just take a deep breath and relax: the intuitive filter system means that plucking out only the data that's relevant to you becomes child's play. Hovering over any aspect of the reports will offer more advice and insight for you. You can focus on specific dates and times to interpret individual spike or falls. You can also limit your reports to traffic from certain locations. This is very important to companies relying on local interest in their products or services.
Realising goals
Every report you run automatically compares the data received with the goals you set yourself at the start of the process. This provides invaluable insight into how your performance marries up with your intentions and, more importantly, directs you towards the best way to bring the two into alignment.
And there you have it: Google Analytics for Dummies – your beginner's Google Analytics guide. For more information on this essential tool and how it can help you, get in touch with anova today.