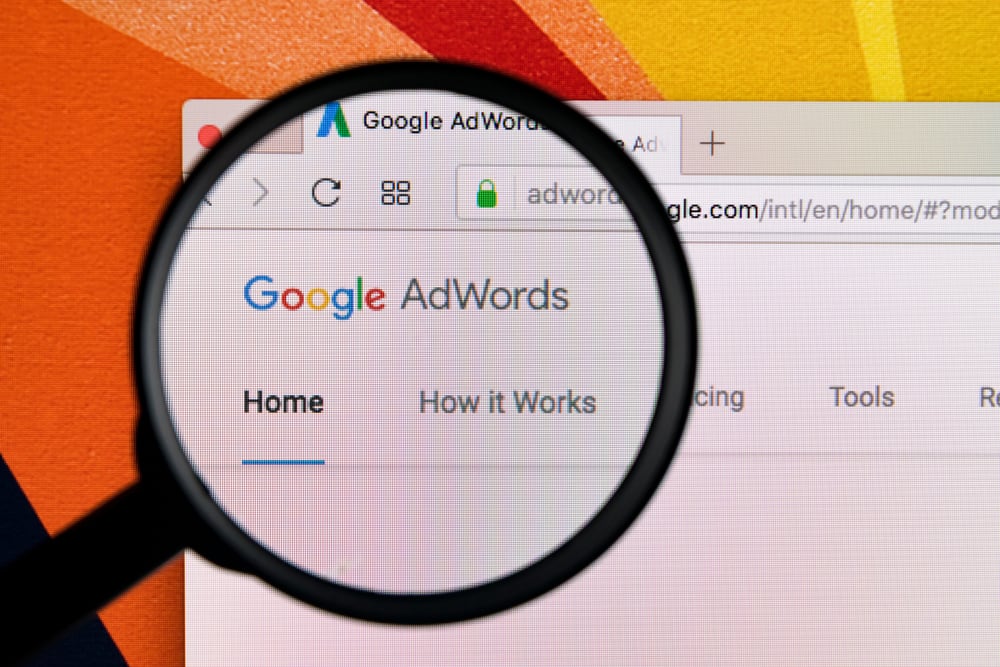 Google AdWords: Introduction
Google AdWords is a powerful advertising platform that allows you to pay to have your ad appear on Google's search engine results page (SERP).
This eliminates the need for you to wait until your website has worked its way up Google's rankings organically, and by using the AdWords paid search you can see immediate results if you implement the right things.
What is paid search?
Paid search is the term online marketers use for advertising within the listings of a search engine. The top four ads appear at the top of the SERP, with the rest following below. These paid ads look a lot like organic search results except for the 'Ad' label to differentiate them.
AdWords basics
You pick the keywords that a potential customer might use to find your product or service on Google. Then, using those keywords you create an ad that appears on the SERP. Of course, you're not going to be the only company advertising to people who use those particular keywords. Google AdWords allows rival companies to bid on the same search terms.
For your ad to show up at all, you need to first bid against your competitors. Your bid will depend on the price you're prepared to pay the AdWords platform for every click on your advertisement. The cost of your pay-per-click (PPC) determines the likelihood of your ad appearing in the search engine results.
But unlike 'normal' auctions, Google AdWords doesn't just take the highest bidders into account. The platform also uses something they call 'quality score'.
What is your AdWords quality score?
Google analyses a whole bunch of metrics to evaluate your quality score. It scrutinises the keywords you use and how relevant and useful your ad is for the searcher. It also considers how well your website's landing page performs, and at your so-called click-through-rate (CTR), which is how many clicks your ad has previously received.
The higher your quality score, the further up Google's rankings your ad will appear. In fact, even if your maximum bid is lower than your rivals, a good quality score can mean that your ad still appears above theirs.
How bidding works
You pay Google AdWords every time a searcher clicks on your ad. How much you pay is called your CPC, or cost-per-click. You can determine the maximum amount you want to bid, or you can set a fixed budget, select the automated mode and let Google choose the bid amount for you. Theoretically, this brings the most clicks possible within your budget.
A lesser-known option makes the action of a user clicking through to your website redundant. Called cost-per-impression (CPM), this method is where you are billed for every 1000 times your ad has appeared on the search engine results page.
How can anova help you?
anova is your Digital Marketing Agency in London. With years of experience marketing businesses large and small and with all kinds of budgets, anova can help you achieve the results you need to stay ahead of your competitors and dominate your industry with Google AdWords.
 GDPR: If you're using Google Ads, you need to be aware of GDPR and its implications. This post looks at how GDPR affects Google Ads.
Get in touch today and let us know exactly what we can do for you.