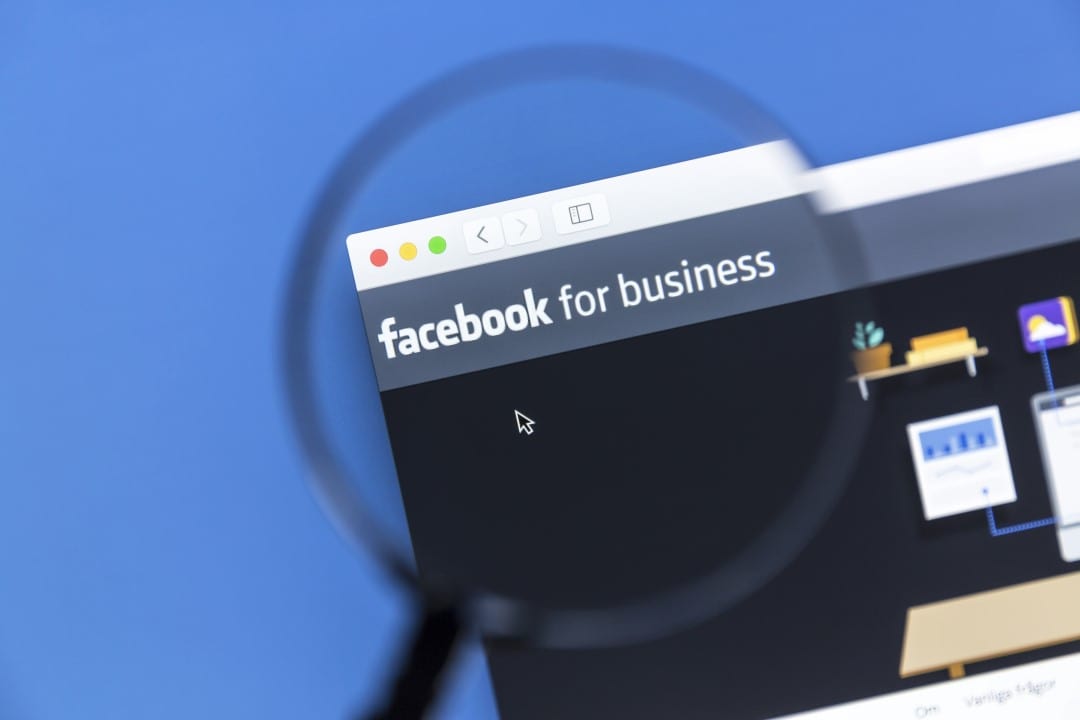 As a leading digital marketing agency in London, we specialise in effective social media management and understand the power that Facebook Advertising offers. If used properly, it provides an incredible amount of insight into your ad campaigns and their respective engagement levels. Better yet, the Facebook team are always looking to make new additions to the tool and offer more features to its business users. Here's a helpful rundown of the 6 changes that November has brought to Facebook Business Manager.
1. New Measurement Solutions to Test and Optimise Campaigns
In an effort to boost your Facebook advertising performance, the team has rolled out 2 new features.
Creative split testing
It is now easier to run an A/B split test to compare the performance of two ads. You can quickly and easily adjust key elements, such as headlines or call to actions, and see which works best. Any member of your target audience will only get to see one of these ads, so you can accurately see which one works best.
Test and Learn
As a part of this feature, Facebook Business Manager will provide you with certain business questions surrounding campaign performance you want to be answered. Facebook then automatically generates the right questions to give you the answer you need. It will run the necessary tests and provide you with useful insight into the performance of each campaign and which one had the best results, such as the lowest cost per click. This Test and Learn functionality will hopefully be up and running in early 2018.
2. Three New Ways to Turn Travel Intent Into Bookings
Dynamic ads for travel is already an incredibly useful tool for businesses who operate in the travel niche. You can pick up on customers who have expressed an interest in travelling to certain destinations but haven't yet booked their accommodation. Here are 3 new features Facebook has used to improve upon dynamic ads for travel.
– Promote your hotels and flights. You now have the opportunity to promote relevant flights to people who have expressed an interest to travel to a location. This means you can offer full package deals without the worry they've already booked the flight portion of their trip.
– Broad audience targeting. Hotel advertisers are now able to reach a broader audience of travellers, beyond those who have just recently clicked a certain app or website. The flight functionality of this will be coming soon as well.
– More creative advertising options. To make certain destinations more appealing, Facebook will soon be introducing some features regarding the places you are advertising. This includes showing their friends who have also recently visited that destination and overlays, which better highlight promotions.
3. Introducing Pre-Campaign Publisher Lists
Before you hit publish on a campaign, the purpose of this feature is to give you greater clarity on exactly where your ads will be placed. You may be worried that your ads will appear next to certain content or in certain formats which will reduce its effectiveness. Facebook advertising will, therefore, allow you to limit which categories of content your ads appear alongside, as well as which publishers you wouldn't like it alongside. Whenever you upload a new block list, you can find this feature in your Business Manager settings.
4. Facebook Solutions to Take Your Business International
In an effort to help you grow your business internationally and reach Facebook users globally, they are rolling out some helpful additions to their services. To help improve your international performance you can now check:
– Multi-city targeting. You can target people living in all cities within the country or region you select, based on population.
– Dynamic language optimisation. To help ensure all ads are displayed in the right language.
– Saved locations. To save time when creating campaigns, you can select pre-saved groups of countries you like targeting.
– Multi-country lookalike audiences. This will help you identify similar audiences across different countries you have chosen.
– New cross-border insights tool. This will help you find markets that you haven't previously tapped into.
There are also further webinars and a Blueprint training course to help you get the most out of international-targeting.
5. Expanding Access to the Branded Content Tool on Instagram
As a means to better help businesses and individuals collaborate with partners, Instagram released a branded content tool back in June. Initially, this feature was only available to selected influencers and businesses, but the reach has now been greatly extended. It is now possible for almost all content creators to disclose these partnerships to their followers in a professional and straightforward manner.
Better yet, this feature enables anyone you partner with to gain insight into the performance of the collaboration. Furthermore, there is also the chance to turn off any partnerships with posts you've been tagged in but do not wish to be associated with. A final part of this functionality that has yet to be brought in, but should be soon, are in-app notifications to let you know when your content has not been tagged properly.
6. Measure the Full Impact of Your App Ads
One ongoing issue with app ads is the inability for you to accurately identify the overall success of your campaigns. This is because not every app that gets installed happened as a result of directly clicking that specific ad. Previously, advertisers could only give credit to the ad which was last clicked before an app was downloaded.
However, Facebook advertising now offers a variety of 1st and 3rd party solutions to let you look beyond this last-click attribution limitation. You can now get a much more rounded view of how well your ads are performing via conversion lift studies and view-through measurements.
What anova can do for your business
Helping your business to get ahead of the competition and reach new customers can only be done by making effective use of all of these awesome features. With our finger firmly on the pulse of Facebook marketing trends and with years of experience running successful social media marketing campaigns, we are the agency to help you out. Check out the full range of services we offer, to see how we can help your business grow and develop in line with evolving trends. If you have any questions or would like to discuss working with a leading digital marketing agency in London, contact our team today.
Related Content:
What's New with Facebook Advertising? Product Updates December 2017
The Brand New Updates for Facebook Ads, Instagram Stories Ads & Google Outstream video ads (April 2018)