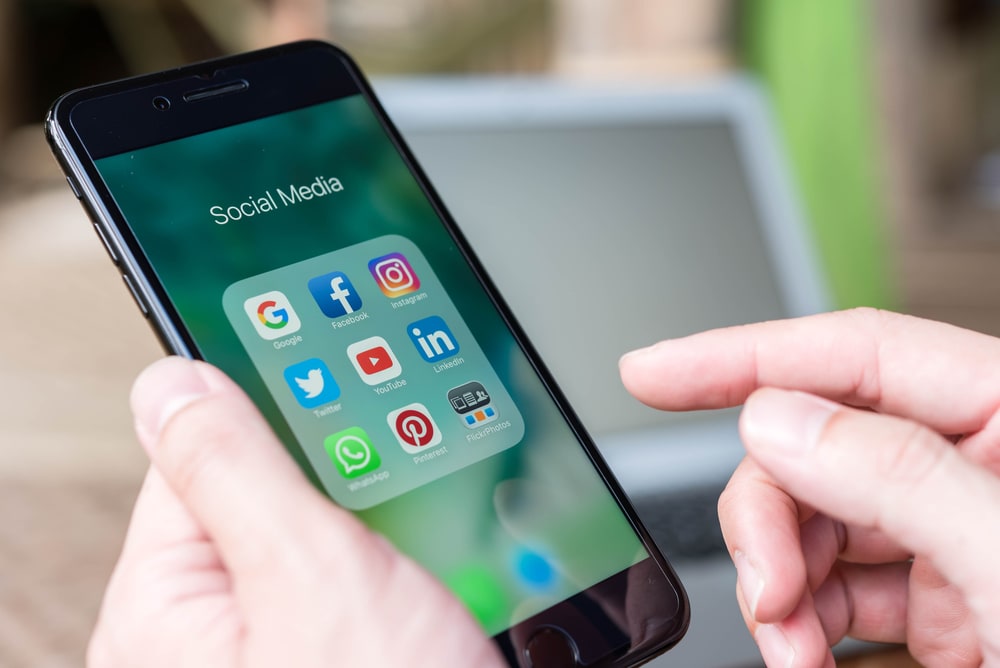 March has seen a number of Google AdWords new features and Facebook Ads updates being rolled out. On top of this, we have also seen the launch of Instagram Shopping. Safe to say, it has been an incredibly interesting month in the world of digital marketing.
March 2018 Monthly Updates
Instagram Shopping
The Instagram Shopping experience was first rolled out last year in the US. It allows businesses to tag products in their organic posts and make the process of purchasing products more enjoyable. The feature has been met with resounding success in the US and is now coming to the UK as well.
Instagram Shopping offers a unique opportunity for you to drive more sales to your site by creating an almost seamless shopping experience. Embedding links are very straightforward and, once a customer sees a product they love, they can quickly make the purchase. Businesses have already reported huge spikes as they now have a way to monetise their followers directly.
Long live Instagram Shopping.
Facebook Ads updates
#SheMeansBusiness
#SheMeansBusiness was first started back in 2016 as a way to help support female business owners. Well, March 8th saw Facebook launch their Community Finder which gives female business owners the ability to have their most pressing questions answered. The questions are very diverse and can be tailored to the exact country you are from.
3D posts
Recent Facebook Ads updates now allow you to release higher quality 3D content to your target audience. Their new Graph API allows developers to quickly add 3D posts to Facebook and share them in a just a few clicks.
Changes to "Interested In" targeting
Currently, Facebook Advertising does not allow you to segment your audience based on gender. Until now, you might have been using "Interested In" to target people based on whether they like men or women. This option is no longer available.
Instead, you should switch your campaigns to use "Relationship Status" to maintain a similar level of targeting.
Introducing Trip Consideration
This powerful new Facebook Ads update allows you to target people who have expressed interest in travel but do not yet have solid travel plans. If you advertise flights or accommodation, you can now target people for specific dates and locations with tailored services. Find out more about Trip Consideration here.
Google AdWords new features
Custom Columns
For greater accuracy, advertisers can now integrate custom reporting metrics at the keyword level, not just the group or campaign level. For example, using Custom Columns you can now see the exact mobile performance of specific keywords rather than their group as a whole.
Improved landing page reporting
You can now fully customise the metrics you receive on your landing page performance. This includes things like conversion rates, cost and clicks. You can, therefore, more accurately identify which landing pages are performing best.
Shopping action
Shopping Action is one of the most exciting Google AdWords new features. It allows shoppers to easily find products and shop across all Google surfaces. The universal cart functionality is available on desktop and mobile devices, as well as Google Assistant.
ARCore
ARCore allows shoppers to quickly and easily visualise what online products would look like in their home. Google discusses ARCore in more depth here. However, a number of large retailers are already on board and it could easily become the future of online shopping.
New video ads on Google Play
This new functionality is incredibly exciting for mobile app developers. Google has used its advanced machine learning to identify where best to showcase your video ads at the right moments when users are scrolling through Google Play. They have already helped achieve more than 10 billion mobile app downloads through ads and they are aiming far higher in the foreseeable future.
Sign similar audiences to find new players
To further help game developers spread their app's visibility, you can now target customers based on similar audiences. Using in-depth and complex analytics, Google can estimate the exact habits of every gamer and decide whether they would like your game. They can estimate things like whether they are likely to make a purchase or whether they will beat the first level of your game.
AdMob updates
Rewarded ads have already proved a great way to increase your in-app ad revenue by providing incentives to your users. Well, this recent update will allow AdMob developers to integrate multiple-option video ads and playable ads. This further allows users to interact with the app and reduce the impact ads have on the mobile gaming experience.
Using Open Bidding to earn more
Open Bidding is a new feature that will allow ad partners to bid to be able to advertise in your apps. Google believes this will reduce the amount of mediation needed; reduce the number of cases of refused payment; and lead to you getting more revenue per ad.
Bringing together YouTube and Google
Google has announced that you will soon be able to target customers on YouTube, who have previously searched for your products on Google. These "custom intent audiences" are going to be very straightforward to implement.
New insight from message reporting
Click-to-message ads can be effective if your target audience prefers to make an enquiry by messaging you online rather than calling. Well, the following new reporting features will be rolled out soon which will allow you to see the effectiveness of your campaigns:
• Chat rate: The frequency with which people actually start a conversation after seeing the message extension.
• Chat start time: Timestamps to identify exactly when you were messaged.
• Messages: Use this to monitor which campaigns lead to the longest and most rewarding conversations.
How can we help you?
Staying on top of these evolving marketing trends is incredibly important to us, as it allows us to go above and beyond for our clients each and every month. If you would like to improve your monthly online marketing performance, then contact our team today. We are always looking for new businesses to support.