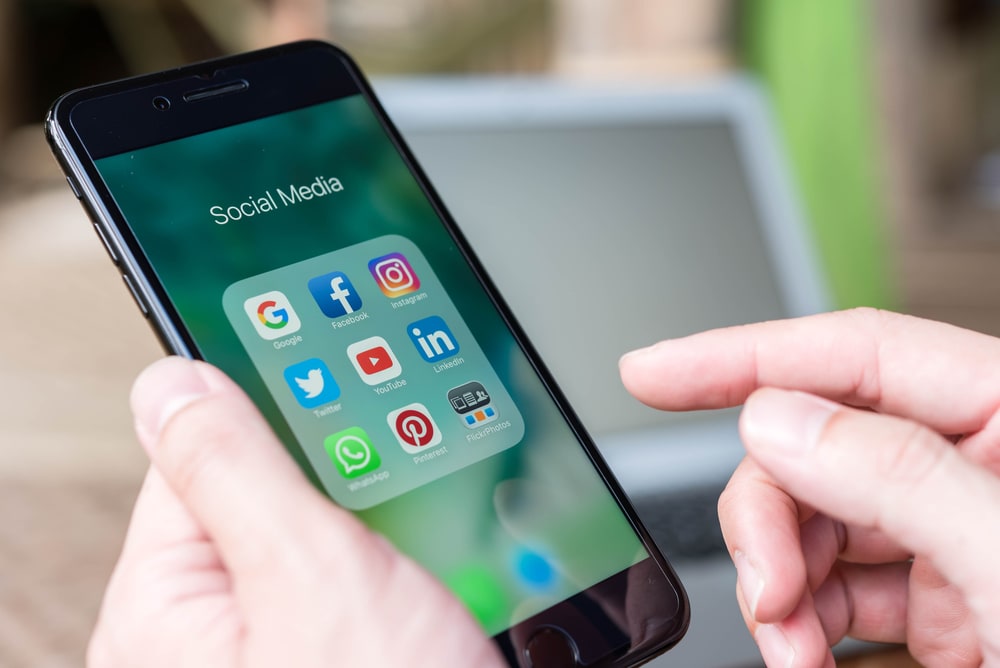 2018 is now well underway, so it's time to bring yourself up to speed with Facebook Advertising and Google AdWords new updates.
Though it's only the end of February, the guys over at Google HQ and Facebook HQ have already rolled out a number of changes. Being aware of these changes and updating your advertising strategy will be crucial to your company's success this year. So, let's get started.
Facebook Advertising and Google AdWords
Facebook product updates so far this month
The last few weeks have alterations being made to how you use Facebook Advertising and update campaigns. There are also some big changes scheduled to take effect very soon. Here is a rundown of the most important ones.
1. The unification of Power Editor and Ads Manager into the new Ads Manager
To help simplify the experience of advertising with Facebook, you should be aware that your account now features a single ads interface. This interface is easier to use and more able to cope with and adapt to your needs. Essentially, you will find the same old Ads Manager that now has the added power of the Power Editor brought into it. New features to look out for include:
– Two creations workflows. This includes a guided creation flow and a quick creation flow, offering you added flexibility when starting new campaigns.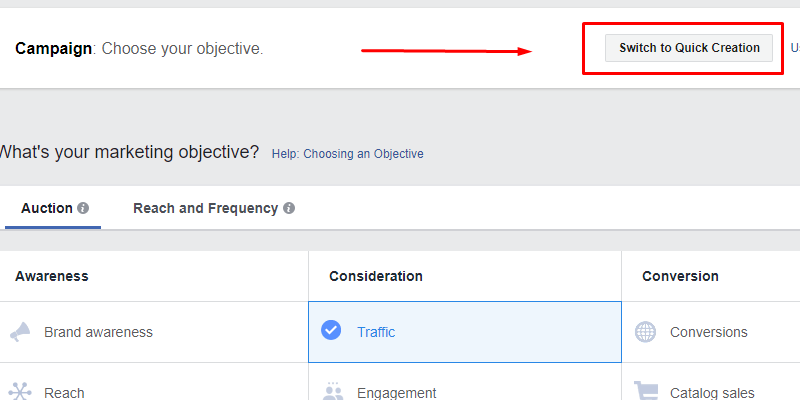 – Two publishing workflows. You can now automatically edit and save changes to existing ads which can be reviewed and published at a later date. Alternatively, you can make the changes and publish them right away.

– The duplication functionality and ability to import and export campaigns. You can now more easily duplicate and export/import your campaigns.
– Simple ads reporting. All of your reports are now easily accessible in one place.
Facebook Advertising is easier than ever. If you still have the old Ads Manager and Power Editor in place, then this will be switched over very soon. Afterwards, you will no longer see "Power Editor" in the Business Manager main menu.
2. You can now schedule Instagram posts
Updates being made to the Instagram Platform API have brought it more up to speed with the Facebook Platform API. In turn, this allows Business Partners the ability to schedule posts and utilise third-party tools. This exciting new feature has been highly sought after for a long time and is finally being rolled out. You can find out more about the update here. Take a look now at suitable and approved Instagram Partner applications.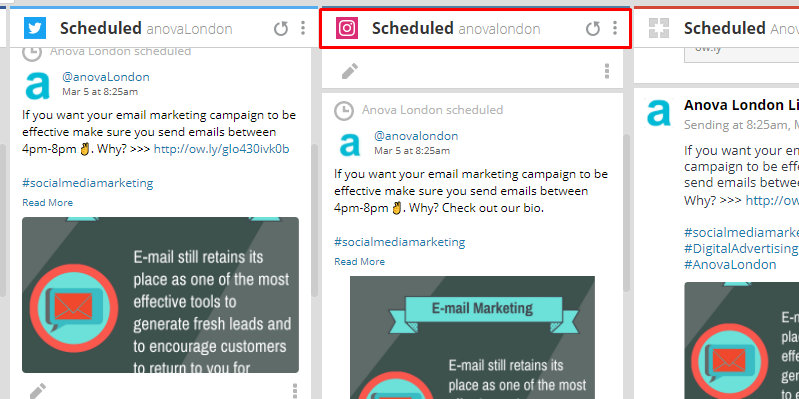 3. New Facebook IQ study
Facebook IQ is a very powerful tool that offers deep insight into the way people interact with Facebook. The recent article, 5 Ways Mobile Has Changed The Customer Experience, is certainly a must-read. It highlights how people are using mobile devices to look for new services and buy products.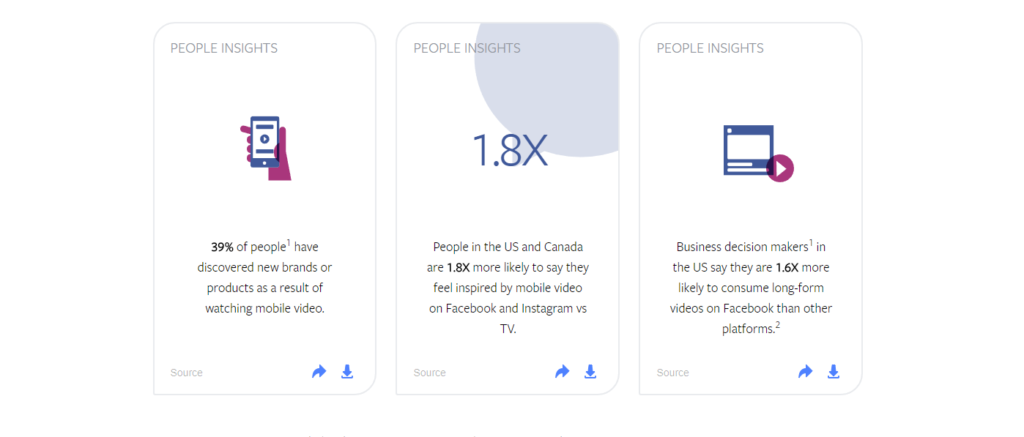 4. The power of Dynamic Creative
Finding the best-performing Facebook advertising for your campaign used to require a lot of manual testing and record keeping. However, the new Dynamic Creative is an update to the Facebook API which does a lot of the hard work for you. It automatically tests variations of ads by altering certain aspects. Such as the image, video, text, titles and CTAs. Essentially, this tool allows you to better automate ad experimentation and helps you to optimise ad performance more easily.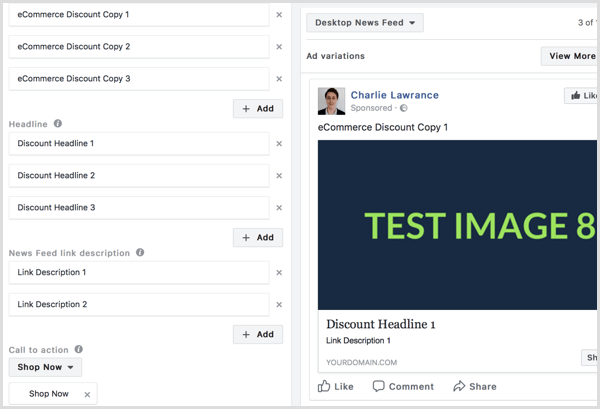 5. Updates to the course: Storytelling With The Carousel Format
Carousel format ads allow you to showcase multiple images or videos within a single ad unit. If used properly, this can be a great way to improve your ads and the experience users have with them. To better understand how to use them and to find inspiration, you should follow the updated course Facebook offer. It is titled Storytelling With The Carousel Format and is well worth your time.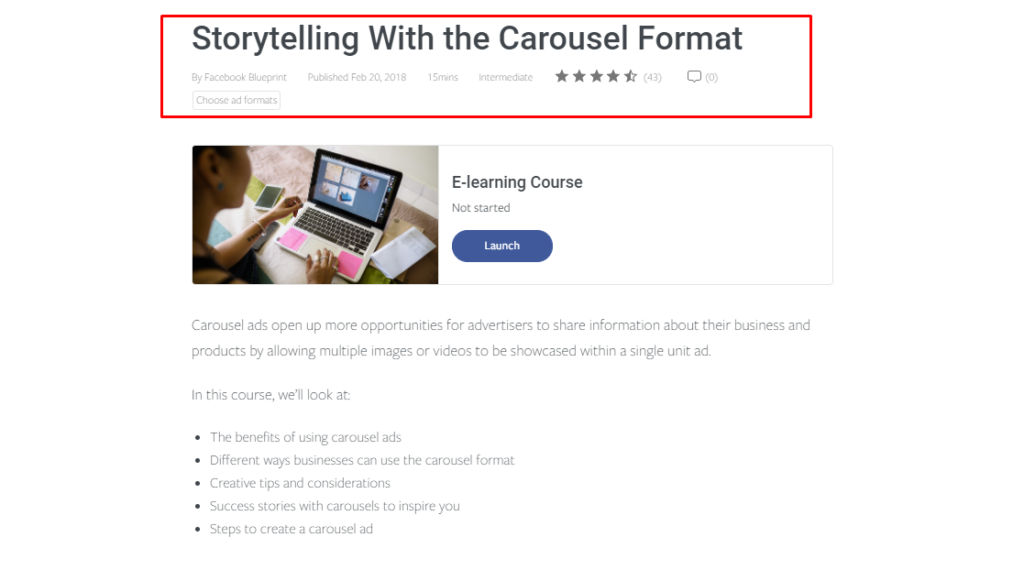 6. Improvements to Page Insights
Page Insights is a very useful tool in properly understanding how ads are performing so you can see what works and what doesn't. Well, Facebook is constantly making updates to Page Insights to help improve the experience you have. February updates include how they measure the organic reach made by Pages. The idea of this is to bring it more closely in line with the reported reach of paid ads. Also, they have redesigned how Page Insights appears on your mobile device so that the most important metrics appear at the top. Find out more about these recent updates here.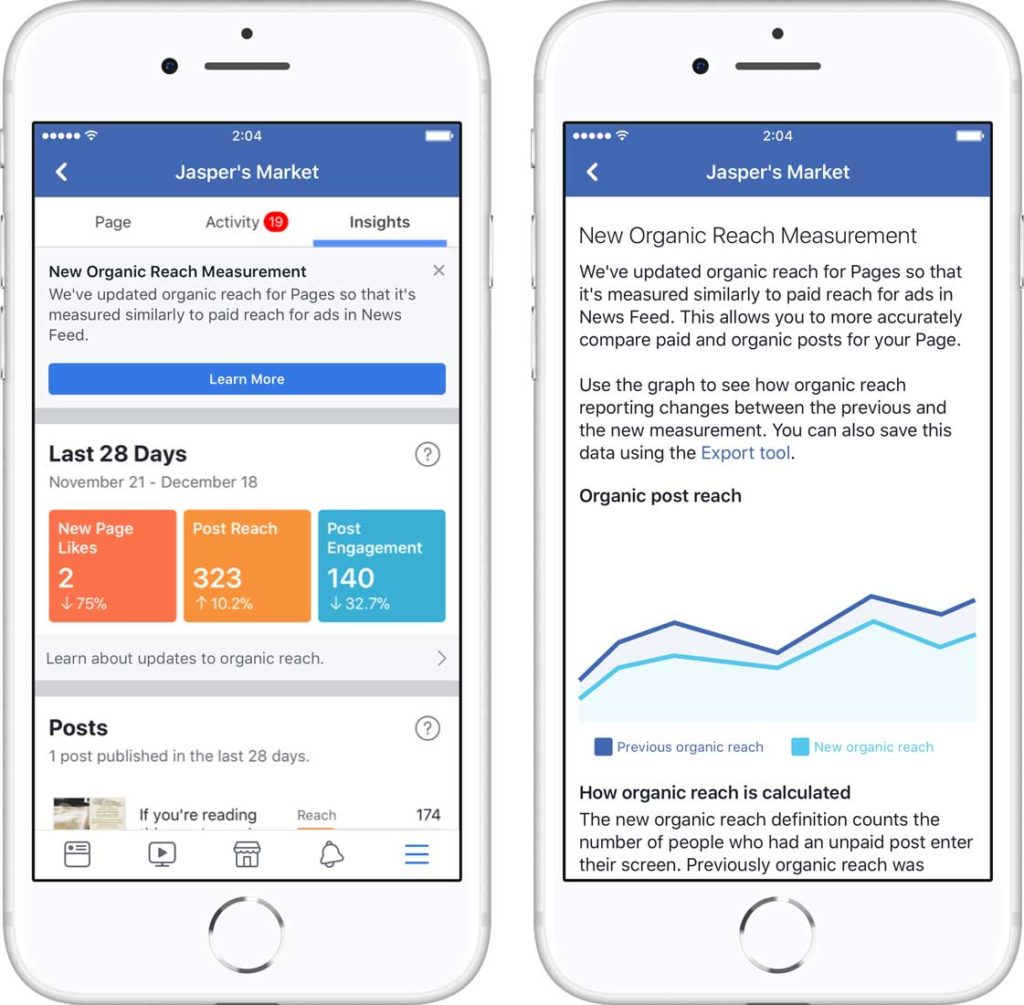 7. New website for Messenger Platform
Geared mostly towards developers and business owners, this new website helps you get the most out of the messenger Platform. It will become a centralised hub for resources to help you best use Messenger. Find out more about this here.
8. Updated usability features within Facebook Analytics
To better help advertisers set goals and monitor ad performance relative to those goals, there are some new updates to Facebook Analytics. For example, you can now create goal lines within your custom dashboards, allowing you to track goals over time.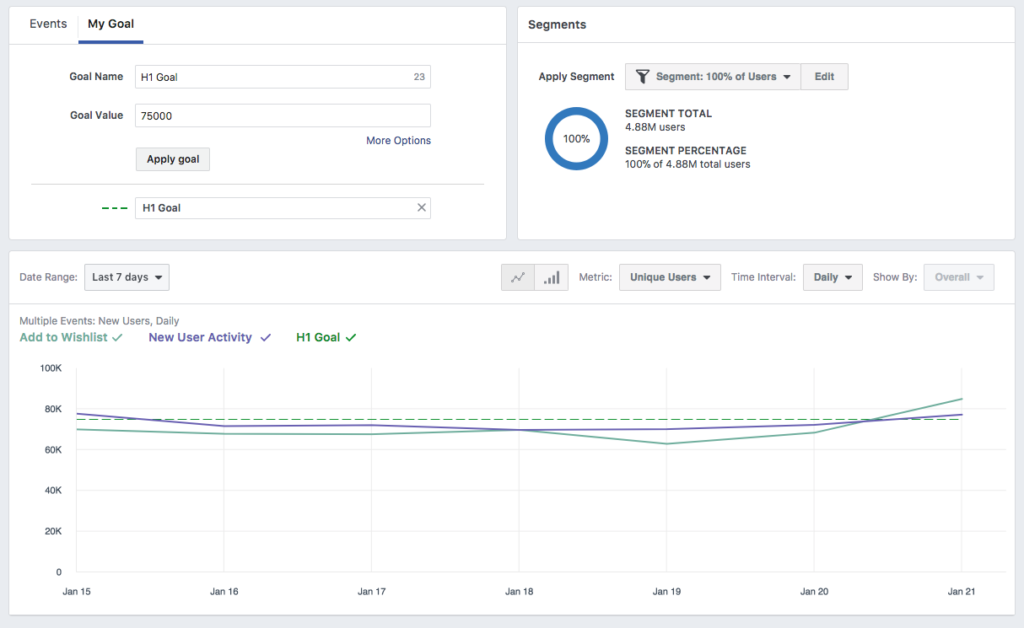 You can even track Facebook advertising engagement you are receiving in real-time, to see how ads are performing right now. If you use currencies other than USD, then you will be pleased to learn you can now adjust your currency preferences. For a full breakdown of the updates made to Facebook analytics, you can read this article.
Google AdWords new updates 2018
This month there have been a number of Google AdWords new updates which affect how both advertisers and customers interact with AdWords. Here is a look at the most important changes you should know about.
1. Updates already made to the Google Ad Grants policy

As of January 1, Google started enforcing a number of new changes it made to the Google Ad Grants programme. This was put in place to support nonprofits by offering up to $10,00 per month in advertising grants. Back in December, Google announced plans to start altering Ad Grants Policy and then started enforcing these changes at the start of 2018. Most important amongst the new changes includes the following:
– Non-profit accounts must have at least two active site link extensions.
– Non-profits are no longer able to purchases branded keywords that they don't own.
– Keyword quality scores must be at least three.
The majority of single-word keywords have now been prohibited from use.
– When companies use the Maximise Conversions bid strategy, the $2 bid cap has now been lifted.
– Accounts must now maintain a CTR of at least 5% in order to keep accessing the grant. If nonprofits fail to meet this requirement 2 months in a row, then their account will be suspended.
– Company campaigns must contain at least two ad groups and there must be at least two ads running within each.
– They must use geotargeting.
The idea behind these Google AdWords new updates for nonprofits is to help motivate them towards making better use of their grants and maximise their results.
2. Introducing "Your Reminder Ads"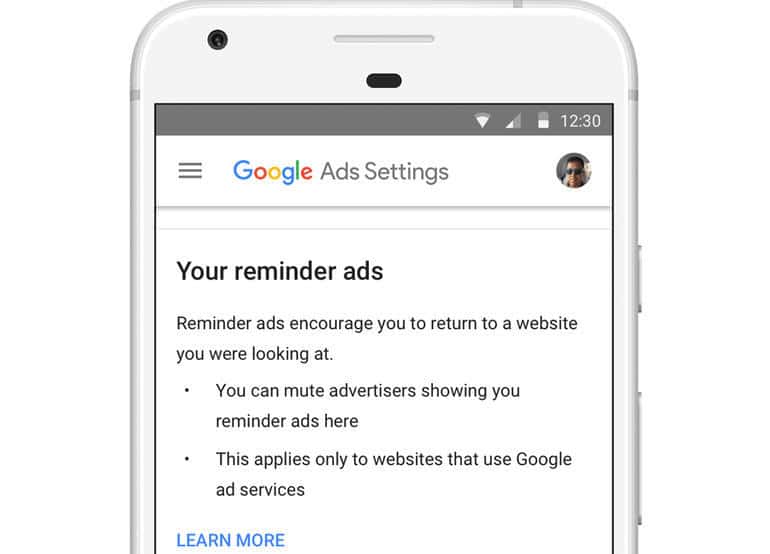 Over the years, Google has introduced useful tools like "Why This Ad?" and "Mute This Ad" to better help searchers customise who advertises to them. Well, this customisation now goes one step forward with the introduction of "Your Reminder Ads". Within a person's "Ad Settings" they can now see which advertisers are remarketing to them. Using "Your Reminder Ads", people can better understand advertiser behaviour and turn off certain adverts altogether. Though this is great news for fed-up customers, it may require you to make adjustments to your advertising campaigns. So it is useful to be aware of this new feature. One of the most important Google Adwords new updates to take into account this month.
3. Removal of Review Extensions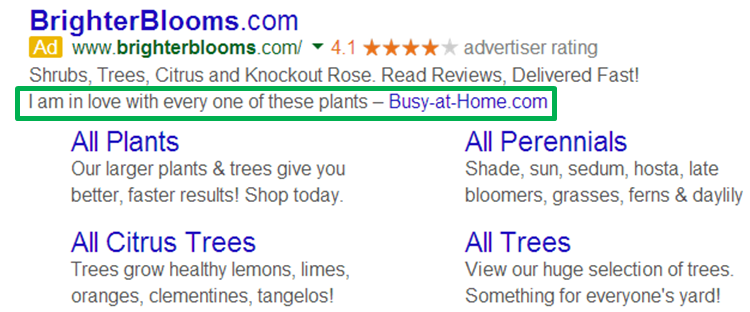 Google is now getting rid of the Review Extension from ads you have running. If you are interested in saving this historical data then you should access your AdWords Interface and save this now. Here is a deeper explanation on how to do this.
4. Improvements to the AdWords App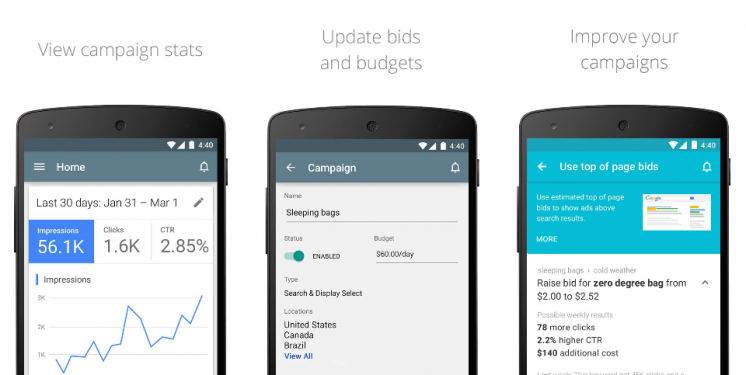 As a step towards improving the functionality of the AdWords App, you will soon be able to edit, add and remove keywords from campaigns you have running. This is a feature that has long been desired by users so could quickly improve the speed with which you manage and update your campaigns. If you like to monitor your ad performance on-the-go and are not currently using the AdWords App, then you may want to look into it.
This is the end of the Facebook Advertising and Google Adwords New Updates for this month.
How anova Blog can help you stay abreast
With constant Facebook Advertising and Google AdWords new updates being made, it is important you stay abreast of what is new. This will help you to better optimise your existing campaigns and to stay ahead of the curve with new projects. Be sure to check out our blog each month for relevant news and updates as and when they happen.
If you're confused by any of these changes or are unsure of how to make the best use of them, then you may want to contact our team. Everyone here at anova is passionate about online marketing and are always looking for new businesses to support and help grow. You can find out more about our services here.