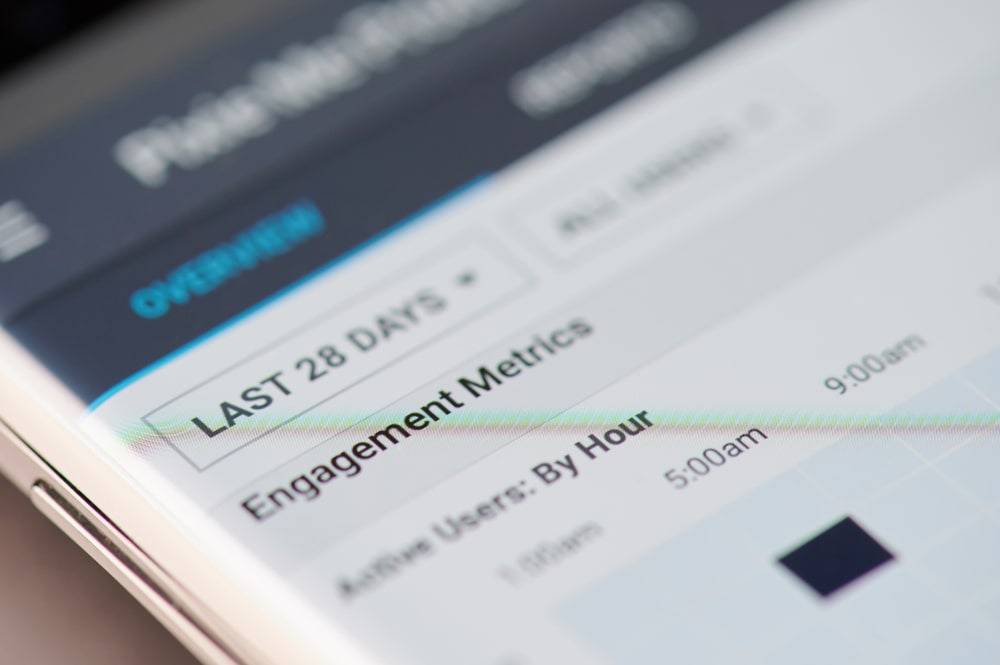 Table of Contents
– Facebook Ads Performance Calculator
– Average Click-Through Rates for Facebook Ads by industry
– How much to spend on Facebook Ads?
– Compare your Facebook Ads data with other industries
– How much will it cost to advertise Facebook Ads in my industry?
– What about Facebook conversion rates?
Last year, Facebook surpassed more than 2 billion users.
It's no wonder, then, that this vast global audience is now an essential marketing opportunity for just about every type of organisation. In 2018, more than 2 million businesses worldwide used Facebook advertising to grow awareness, consideration, clicks, revenue and lead generation.
One of the reasons Facebook advertising is so popular is that it offers unrivalled levels of customisation for relatively small advertising spend. Digital marketers can build target audiences based on demographics, location, interests and even browsing behaviours. Facebook now has more than 50 ad targeting options available to explore.
While building a Facebook ad campaign is straight forward, developing a set of Facebook ads that deliver a decent return on investment (ROI) is easier said than done, especially with Facebook's ever-changing algorithm to contend with.
If you're new to Facebook advertising or are merely looking to improve the performance of your social media marketing, then look no further. In this article, we'll provide a step-by-step guide on how to budget for your Facebook ad campaign, including some tips on how to benchmark your advertising performance against other similar organisations. Our Facebook Ads Performance Calculator will provide industry benchmarks so you can plan your Facebooks Ads budget more wisely. 
Facebook Ads Performance Calculator
Use our Performance Calculator
CTR + Conversion Calculator
Facebook Campaign Performance Calculator
How we calculate your data
Close
Please see below the formula used to calculate your data
Click-Through Rate (CTR)

Clicks / Impressions

Conversion Rate (CVR)

Conversions / Clicks

Return On Advertising Spend (ROAS)

Revenue Generated / The amount you spent on your adverts

Cost Per Click (CPC)

The amount you spent on your adverts / Clicks

Cost Per Action (CPA)

The amount you spent on your adverts / Actions

Cost Per Conversion (CPC)

The amount you spent on your adverts / Conversions
What are the most relevant industries of your business?
Facebook Advertising Benchmarks
You
Filter by industry
Apparel
Auto
B2B
Beauty
Consumer Services
Education
Employment & Job Training
Finance & Insurance
Fitness
Home Improvement
Healthcare
Industrial Services
Legal
Real Estate
Retail
Technology
Travel & Hospitality
Employment & Job Training
Employment & Job Training
Employment & Job Training
Employment & Job Training
Note: These 2019 Facebook Ads industry benchmarks are from PPC Software company WordStream.
To get the latest Facebook advertising benchmarks for your sector, use our Facebook Ads Performance Calculator above.
Enter a few key metrics, including the revenue your campaign generated, number of impressions, reach, conversion and clicks, and instantly receive the latest advertising benchmark data specific to your industry.
Average Click-Through Rates for Facebook Ads by industry
There are several reasons why the retail sector might have enjoyed higher than average success – younger target audiences (on average, under 25s spend more time on social media than any other age group), enticing ad copy and aspirational imagery will undoubtedly have played a role. In contrast, the employment and job training sector may have struggled thanks to a challenging combination of low interest and high competition within the industry.
How much to spend on Facebook Ads?
If you're wondering how much to budget for your Facebook ad campaign, you're not alone. With so many options to choose from, building your ad set can feel a little overwhelming at first.
There are several things to consider when setting your budget for your next Facebook ad campaign. First off, you'll need to define a revenue goal. So many businesses make the mistake of deciding how much they plan to spend on Facebook, without any real idea of how much revenue they hope to drive.
Instead, start by setting your goal and work back from there. If you have an idea of how much revenue or how many leads you plan to generate as a result of your campaign, then you're halfway there. Goal planning will help inform your ad planning process and will make reporting ROI and ROAS (return on advertising spend) much more manageable.
Those new to Facebook advertising should start small. A couple-hundred pounds should allow you to get to grips with Ads Manager in the first instance.
If you're still struggling, then a right place to start is to look at the Facebook ad industry benchmarks. After all, these vary from industry to industry, so it's worth knowing what you're aiming for before you get started. For example, if you want to generate 100 leads, and your industry has an average conversion rate of 10%, you need to target around 1000 people to hit your goal.
The good news is that we've done some of the hard work for you. We've dug into Facebook ads data to find out exactly how much you should be spending based on your unique set of goals.
Once your marketing experts know the answers to this question, you can do some necessary calculations to help you figure out a PPC budget. Here's an example of how that calculation might work:

Compare your Facebook Ads data with other industries
The cost of your campaign starts with a click. After all, when it comes to Facebook advertising, clicks drive just about everything. Use the above tool as a Facebook Cost Calculator to work out a budget.
There are a whole host of variables you'll need to consider when defining your campaign, from targeting, timing, creative and copy, each element will have a significant impact on how well your next campaign will perform. We recommend doing some research into the types of ad format that resonate with your target audience, whether that's single image, carousel, slideshow or video (for example, if you work in retail, you may find a carousel ad more effective in that it allows Facebook users to scroll through your products without leaving the site).
That said, there is a wealth of information available online that'll give you some pretty useful insight into ad performance by industry.
In Q1 of 2019, the average click-through rate (CTR) of Facebook ads across all industries was 1.3%. The highest CTR was seen in the retail sector, with 1.6%, while the lowest was in the employment and job training sector, with a rather disappointing 0.5% CTR. Enter your Facebook campaign data into the cost calculator above.

How much will it cost to advertise Facebook Ads in my industry?
There are no hard and fast rules when it comes to the cost of social media marketing by industry. In 2018, the average industry-wide cost per click (CPC) was £1.43, with the apparel industry enjoying the cheapest CPC of around 40p. However, it's worth bearing in mind that industries with lower CPCs will likely have much larger audiences on Facebook, so it's good to understand how best to manage your budgets on Facebook, so your campaign isn't wasting your hard-earned cash. If you're new to Facebook advertising, using a social media marketing consultant is a great way to ensure your campaign is set up correctly, and your budget spent wisely.

What about Facebook conversion rates?
The average conversion rate for Facebook ads across all industries stands at about 9%, peaking at an impressive 14% for those in the fitness industry.
One of the reasons why conversion rates are so high in Facebook advertising is thanks to the platform's unique lead generation ads.
Facebook's lead generation ads are essentially promoted forms, optimised for mobile, allowing serial scrollers to quickly show interest in a product or service without the need to leave the platform. When users click, they're presented with a few simple options and voila – those red hot leads begin to stack up.
What do the average Facebook conversion rates benchmark mean for my business?
If you find the results of your latest Facebook ad campaign are on the lower end of those industry benchmarks, then don't worry. You've already taken the first step by delving a little deeper into your social media advertising performance – after all, there's always room for improvement.
If you're looking to take your social media marketing to the next level, or if you're not sure where to start, contact a Facebook advertising expert today.
At anova, we specialise in helping businesses thrive by enhancing their online presence.
When it comes to advertising on Facebook (and on other social media platforms, for that matter), we understand just how important it is to target the right audience with the right message at the right time. That's why our London-based team of social media specialists take the time to understand what makes your business tick and will work with you to develop a proven suite of advertising campaigns that are guaranteed to outperform your competitors.
Get in touch to find out how we can help your business grow today!