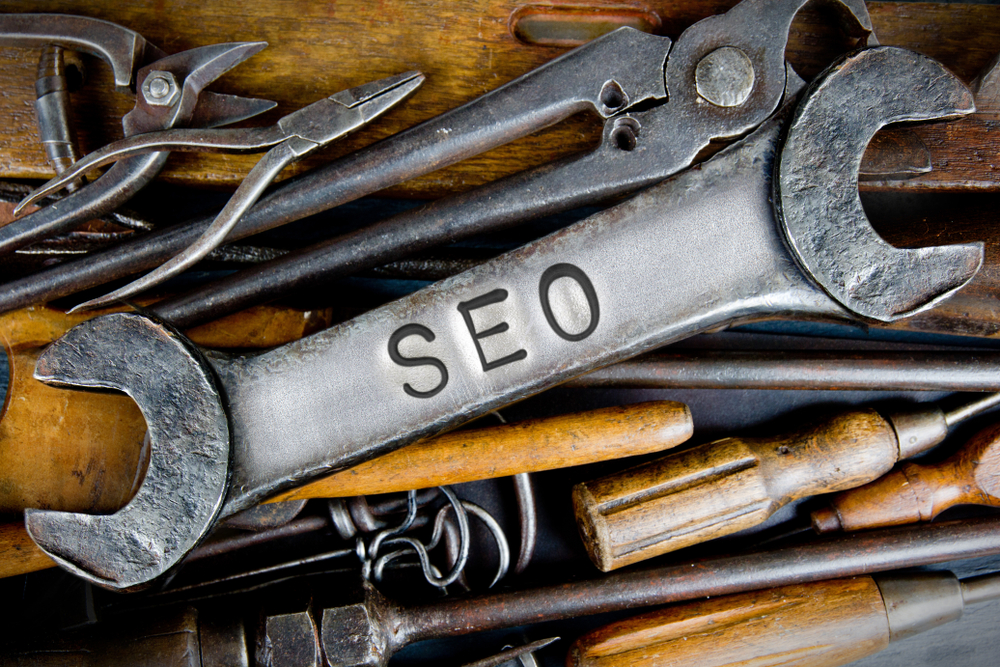 Getting your head around Search Engine Optimisation (SEO) can be tricky, especially if you're trying to find the best SEO tools for your business. Thankfully, there are now dozens of SEO tools available to choose from, to help get you started.
In this article, we've done the hard work for you and listed the best SEO tools available in 2019, used by novices and SEO experts alike.
You don't need to use all the tools listed below – simply choose the tool which best suits your company's needs and away you go!
1. Ahrefs
Ahrefs continues to be one of the most popular SEO tools in the western world. Second only to Google itself, Ahrefs is the world's largest website crawler, and has an impressive list of features that SEO experts love.
One such feature is Ahrefs' Site Audit, allowing SEOs to quickly gain a snapshot of SEO performance and make precise and effective adjustments to rapidly improve SEO performance.
Another useful feature is the tool's ability to analyse competitors' backlinks, giving you a starting point in which to develop site improvements and content for your own brand.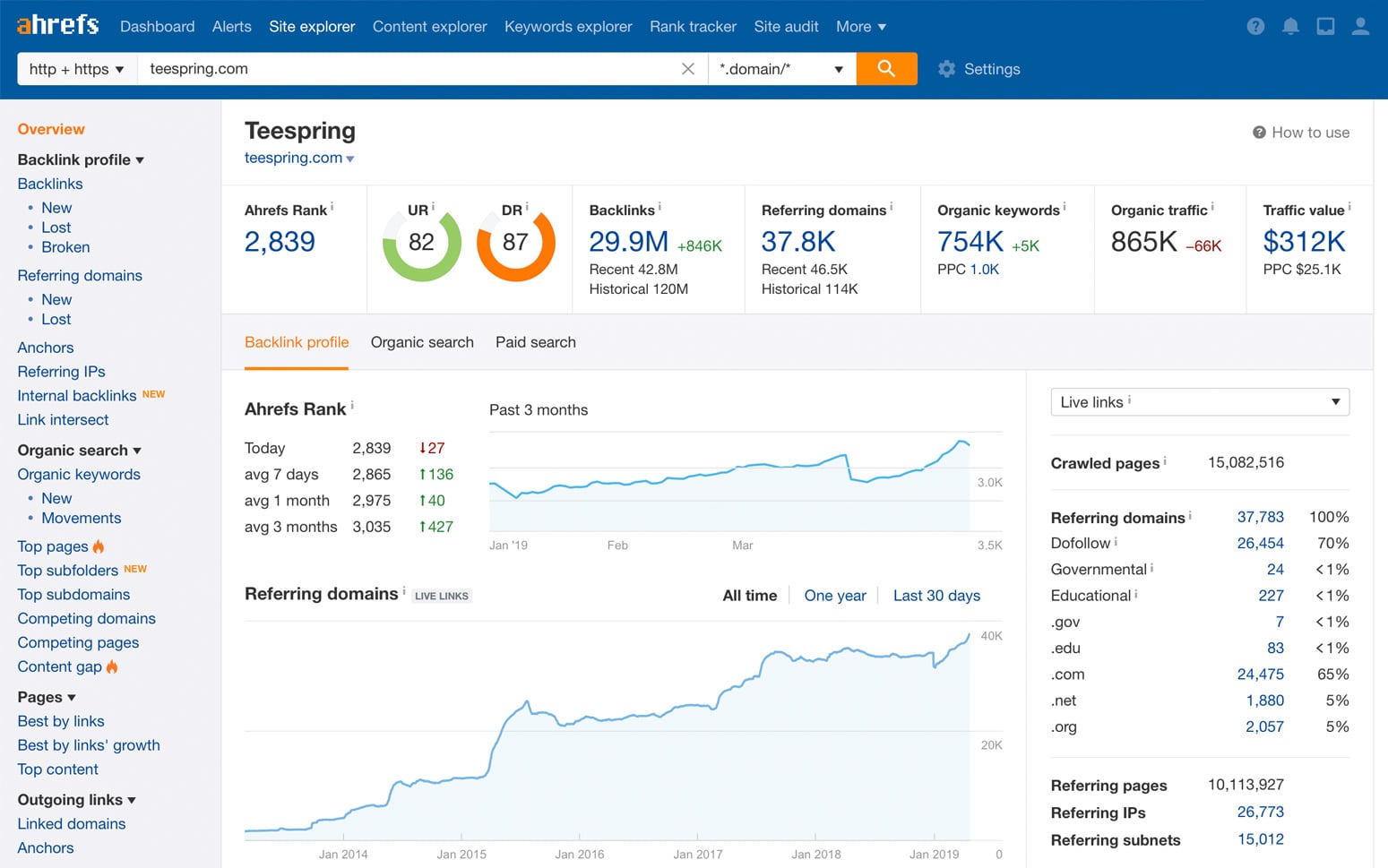 2. SEMRush
SEMRush, specifically designed for Marketing SEO professionals, is another firm favourite, thanks to its ease of use and access to rankings information.
One stand-out feature is the Domain vs Domain Analysis tool, allowing the user to easily compare performance with competitors' websites, as well as gain insight and recommendations to boost performance.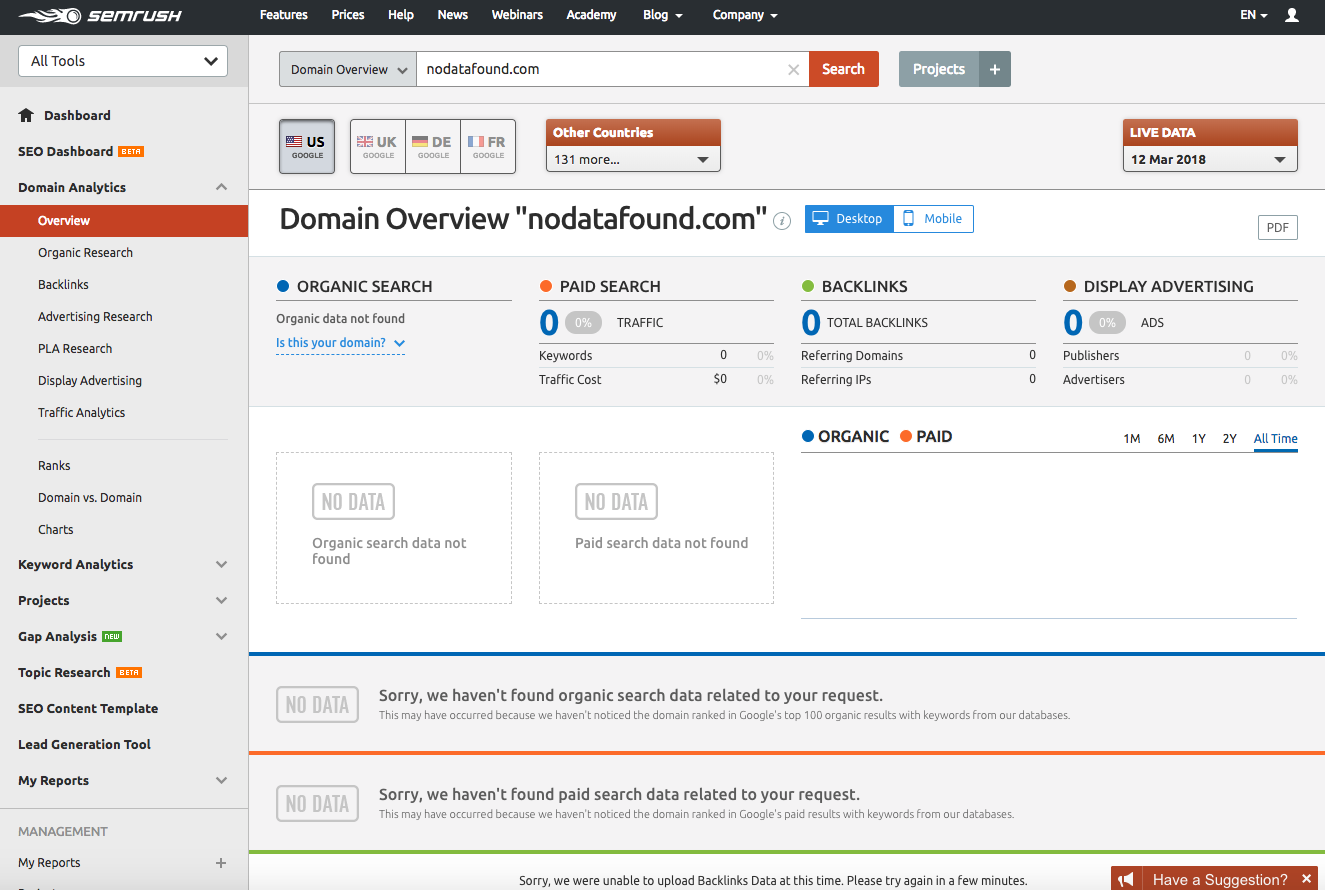 3. KWFinder
If you're looking to gain a competitor advantage by targeting keywords with lower competition, then KWFinder is for you. This clever keyword finder is chosen for its super fast ability to return keywords, reports on backlinks and SERP performance, allowing the user to track improvement based on one key metric.
If you're stuck for content ideas, KWFinder is a great place to start, thanks to its long-tail keyword approach.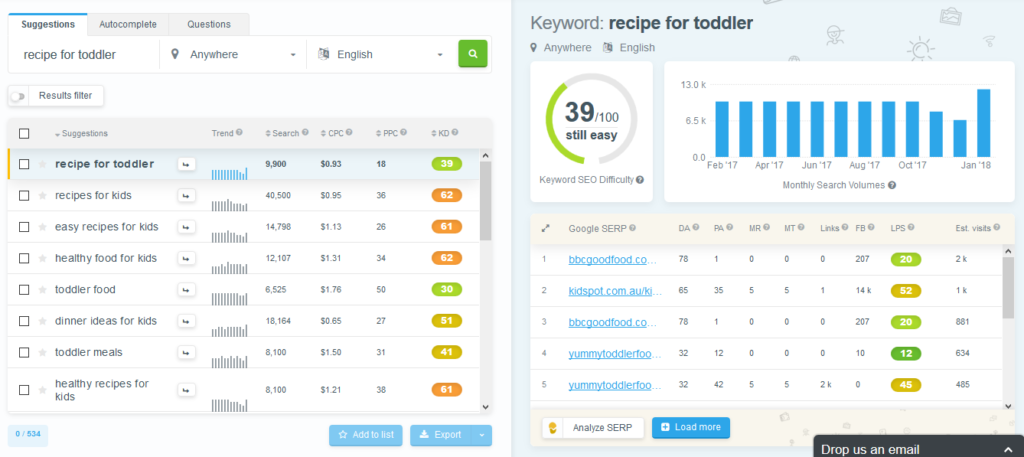 4. Moz
Ideal if you're a true beginner, Moz is more than just an SEO tool. Here, you'll find all the basics (keywords, rankings, site crawl, site performance) done really well. But what makes Moz stand out is its chat portal to provide real-time guidance at the click of a button, and its blog, offering the latest in SEO techniques and thinking so you can stay ahead of the game (and Google's algorithm changes).
Our favourite feature is the MozBar toolbar. This browser plugin allows you to gain SEO insights in real time, while searching the page.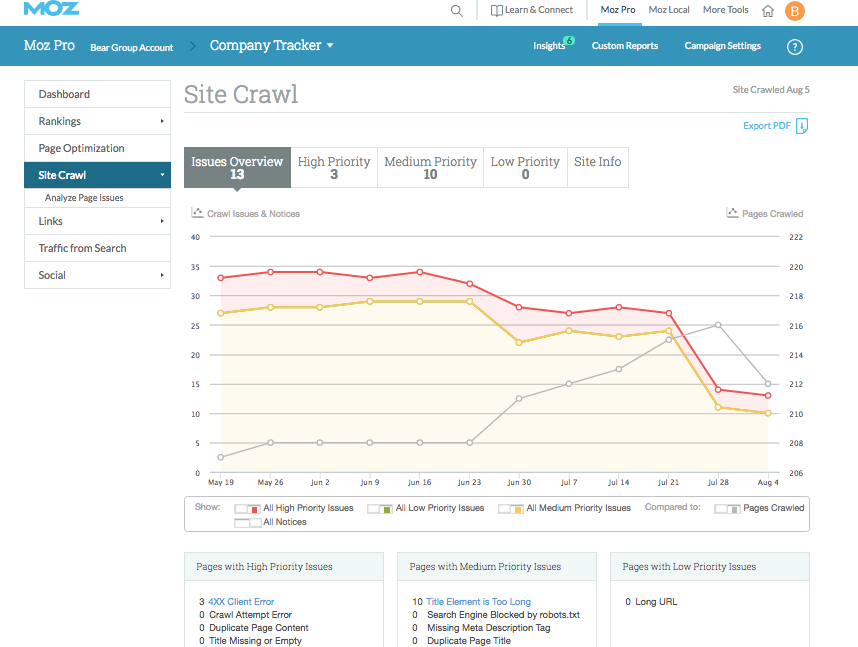 5. Majestic
Another marketing SEO powerhouse, Majestic is packed with unique features ideal for the curious SEO. The Majestic Million allows you to browse the world's top 1m websites (do you rank?) while the Site Explorer gives you a snapshot of your online store and the number of backlinks you have.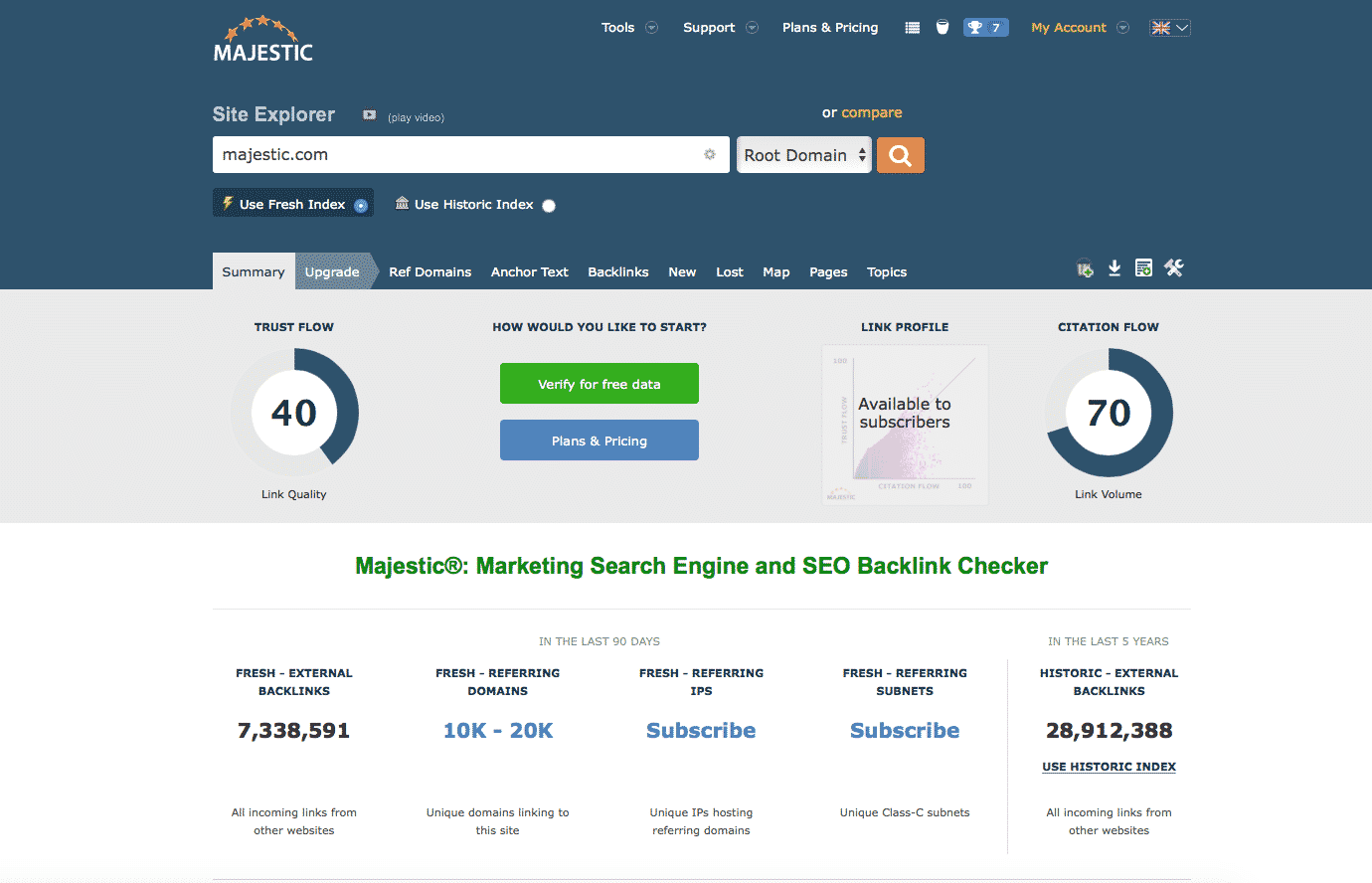 6. DeepCrawl
If you're looking for an SEO tool that can provide a truly thorough analysis of your website, choose DeepCrawl. While more expensive than some other crawling tools out there, DeepCrawl provides you with the technical SEO insight you need to improve your website from the ground up. DeepCrawl is used by some of the largest websites in the world – it can easily crawl 10m+ pages, allowing you to take your technical SEO to the next level.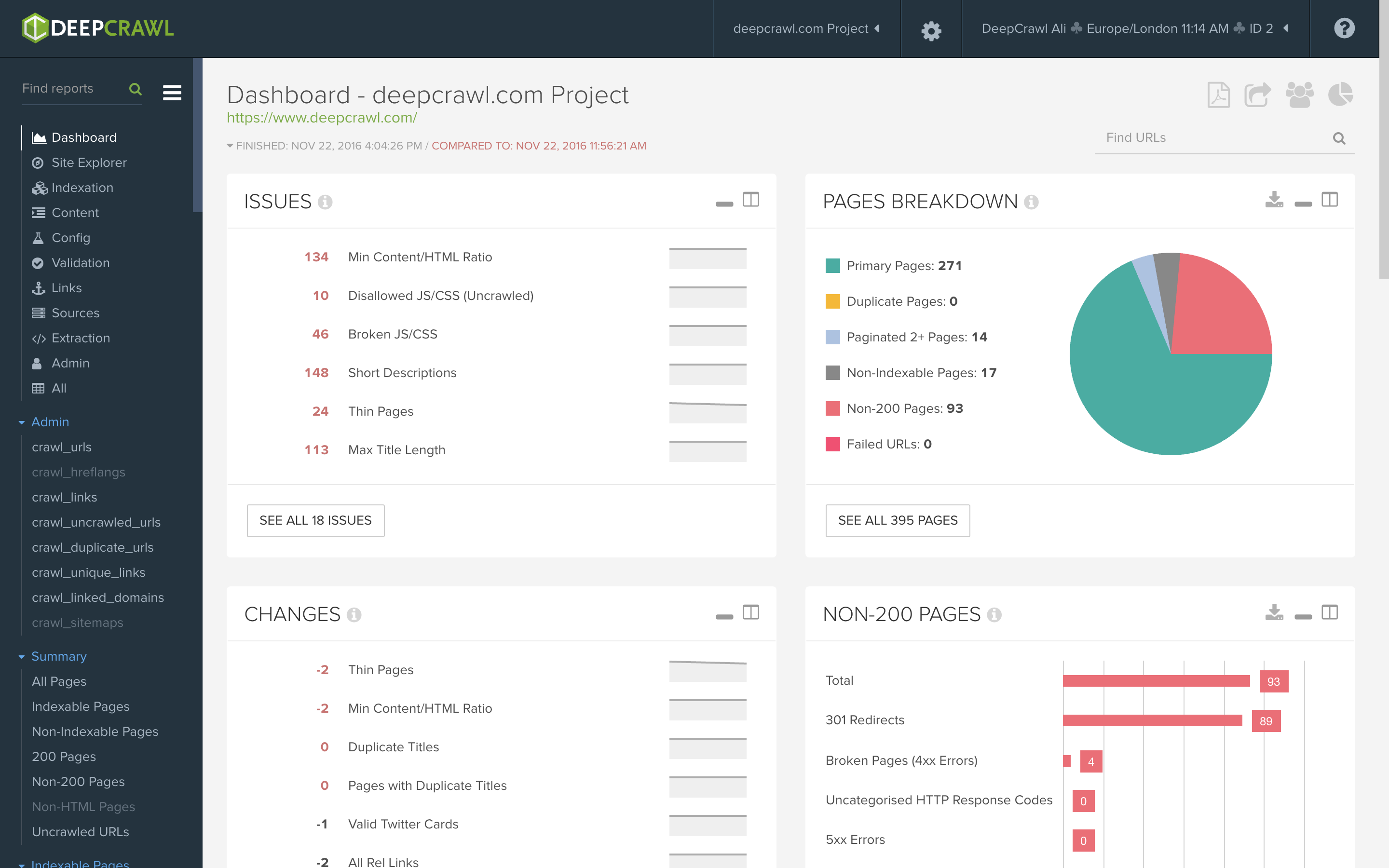 Want to know more about SEO and website audits? Get in touch today.