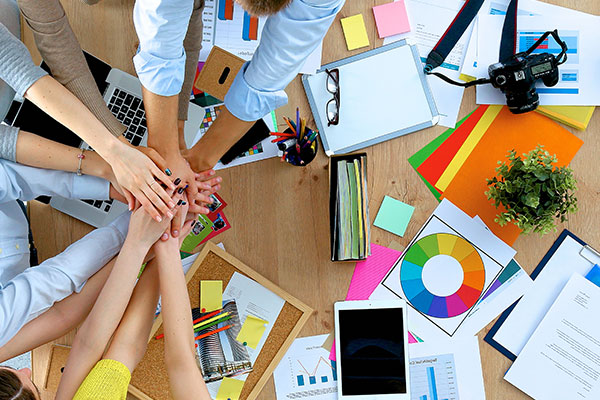 The influential status of social media in today's corporate and business world is truly matchless. No other strategy has been as productive in terms of marketing in UK as social media management. Platforms like Facebook, Twitter, LinkedIn, Instagram and Google+ have taken the marketing industry by storm. The reason is the cost-effective nature of marketing on social media and the growing number of users on these platforms every passing year.
For instance, UK public makes up 31 million for the total 1.5 million of active Facebook users. This means, around 60% of UK residents have an account on Facebook. The Facebook messenger app has so far received 800 million active users, which shows how important it is to initiate real-time engagement with your customers.
Instagram, by July 2015, had over 14 million active users in the UK with 64% of all its users being females. Instagram is a great platform for business marketing due to the self-serve ad platform launched recently. This program allows businesses to run their advertisements via Facebook on Instagram even if you don't own an account on Instagram.
As far as Twitter is concerned, in the UK there were 15million active users in 2015. Twitter has also modified its algorithm and now it will be showing the most relevant content to its users instead of most recent. This means at a meagre cost you can boost your advertising scope and reach out to wider client base.
The perks of social media management are various and diverse. You can generate leads, create brand awareness, acquire new customers, retain old customers and engage with your services users. Their feedback allows you to implement favourable modifications in your business model and products. Negative and positive reviews from your business page followers are fundamental to your business's success. Through effective social media management, not only can you remain active on all fronts but you can also closely monitor the reputation and image of your brand. These are also great platforms for conducting pay per click marketing. All you need to do is place adverts with an impressive call to action and get maximum clicks directed to your website.
However, this is not an easy task at all. Considering the growing interest of business owners in social media and the productiveness of this strategy, it is becoming more and more difficult to come up with interesting, engaging content to post online.
Online Marketing Agency in London you can trust
anova is a digital marketing agency in London offering online marketing and web development services. The team at anova is highly creative and experienced in all sorts of social media marketing strategies and tactics. We pride ourselves on working with clients to come up with the best solution for them and make sure we monitor, learn and adapt to make sure that the strategy delivers results.
If you are a business owner, anova's expert online marketers offer business page management and PPC marketing through all social media platforms from Facebook, Twitter and Instagram to LinkedIn and Google+. If you are interested in acquiring more clients through Effective and Engaging Marketing, then anova can create and promote pictures that are much more impactful than spoken words. So, contact anova today to get noticed.
Related article: anova Selected as a Top 30 UK Agency by Google!