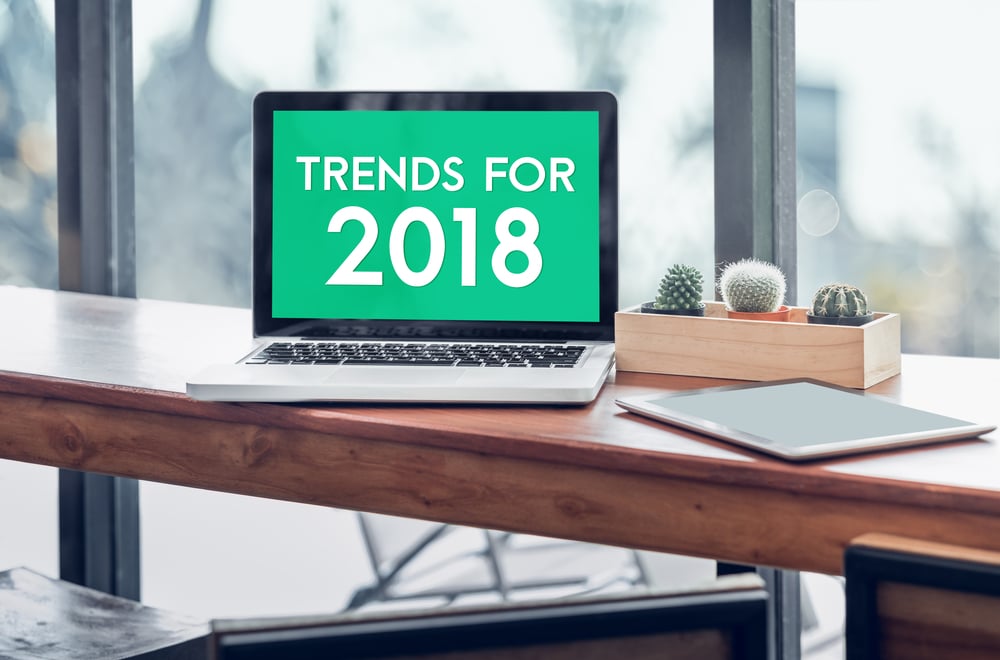 The world of digital marketing is always changing and in order to stay competitive, you need to ensure you're kept in the loop.
We've put together a guide on the five most powerful digital marketing trends for March 2018 that should be on your radar.
Below we will be discussing a variety of the current digital marketing trends for March 2018to pay attention to such as video on demand, the increased use of voice search and the unique evolution of chatbots.
1. Chatbots are on the way up
One of the most recent digital marketing trends for March 2018 showcases the increased use of reliance on chatbots for user engagement. The use of chatbots certainly isn't a "new" thing.
They have definitely undergone vast changes and updates with regards to artificial intelligence. And, they're only going to get smarter.
The future of chatbots is looking bright, with more brands incorporating them into their day-to-day operations, rather than just customer service.
We will see the use of chatbots integrated within digital marketing strategies and this brings about an exciting trend to get on board with!
2. The demand for video
For those who use social media platforms, nothing is as captivating as the use of video. Even popular pictures shared across social media platforms have been transformed into "video format" because they showcase a higher engagement rate.
Whether your company wants to market on Twitter, Instagram, Facebook or any platform, then video engagement is a trend that's constantly on the rise.
Videos can take on a vast range of formats, including 360-degree videos, live streams and "live" pictures. Videos give marketing teams reach and flexibility when engaging in a campaign. It's also worth noting that the majority of views for videos come via the mobile platform.
Therefore, it's best to make your brand video ready and mobile optimised!
3. Let your voice rise
This is one of the biggest digital marketing trends of 2018 for March 2018, which is reflected in Facebook's recent update. They are testing the idea of a new feature; "Add Voice Clip" on the status update menu. This allows you to record a short voice clip then post it as a status update.
Most people are already familiar with the voice search concept – we can thank Siri for that. But, this is going one step further and visitors are making use of voice search to make it easier to search on the web.
It is expected that the voice search method will alter our online communications and the way in which data is processed. Digital marketers can get involved by creating content that is optimised for a voice query.
4. Virtual reality is becoming reality
The surge in VI is impressive and it's going to be one of the most dramatic technological advancements of our time. Social media networks have already begun adopting VR into their algorithms, through 360º video publishing, and the ability to project a virtual self into the real world in the form of a 3D Bitmoji.
It's only a matter of time before technology begins to evolve further and businesses and brands work out how to take advantage of this. Will you be one of the first?
5. Mobile will be king
As tablet and mobile usage continues to rise, marketers will find ways to optimise the user experience of a business on mobile devices. It's no surprise that in today's world we see more mobile traffic to mobile sites than desktop, and this data is used to drive development and design strategies.
So, as consumer behaviour begins to shift, the thoughts of marketers should shift alongside this. Don't let your mobile website fall behind.
Now you've got a roundup of the current digital marketing trends for March 2018 by storm. Start brainstorming ways to incorporate these trends into your digital marketing strategy to ensure your business grows and thrives in our ever-changing digital world.